BNP's Narayanganj rally underway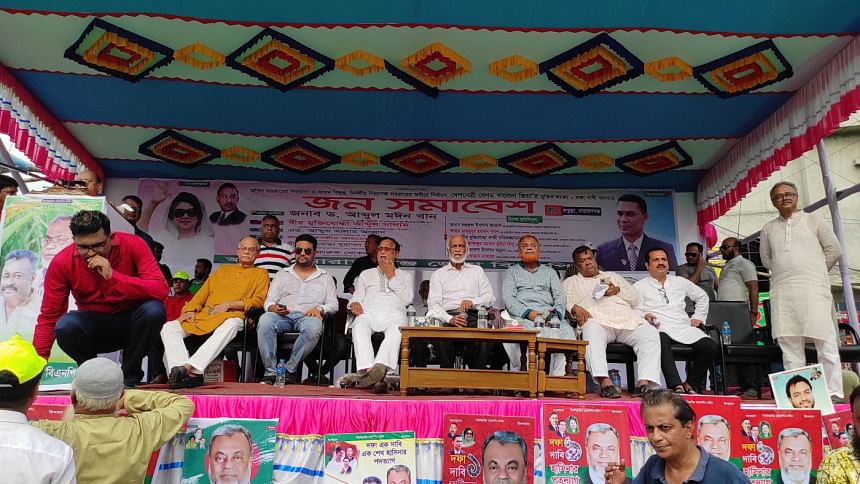 The BNP rally in Narayanganj's Singboard area began around 3:00pm today.
The chief guest of the programme and BNP's standing committee member Abdul Moyeen Khan arrived at the rally venue around 2:45pm. The rally is part of the party's 15-day programme to press home their demand for polls under a non-partisan caretaker government. 
Hundreds of party leaders, supporters and activists had already arrived at the rally venue around 2:00pm, wearing colourful caps, carrying placards and posters, and chanting anti-government slogans.
Abdus Salam, BNP chairperson's adviser, Mohammad Giasuddin, president of BNP's Narayanganj unit, and other central and local leaders were present at the venue from 3:00pm.
Earlier in the day, the party's activists gathered at the venue in separate processions from different upazilas, unions and wards of the district.The rally is being organised by the Narayanganj district unit of BNP. A temporary stage was set up beside Narayanganj regional passport office.
A large number of law enforcement personnel have been deployed in area.
Some AL activists were also seen beside the Dhaka-Chattogram highway at the Singboard intersection.