BNP's Dhaka rally: DMP imposes 26 conditions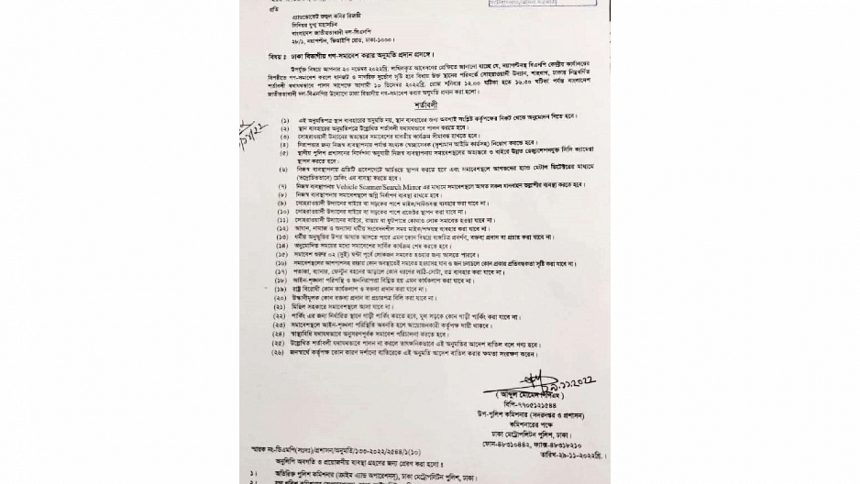 The Dhaka Metropolitan Police has given permission to the BNP to hold its December 10 rally at the capital's Suhrawardy Udyan on 26 conditions. 
The conditions include: no gathering outside the venue; supporters can go to the venue a maximum of two hours before the rally starts; no sticks, rods can be carried by supporters; no anti-state statements or activities; no processions to join the rally; no inciteful speech or leaflets; organisers will be held responsible in case of deterioration of law and order situation. 
The DMP communicated these conditions in a letter addressed to BNP's Senior Joint Secretary General Ruhul Kabir Rizvi. 
The BNP had originally wanted to hold the rally in front of its Nayapaltan headquarters.