BNP Sylhet rally on Nov 19 instead of Nov 20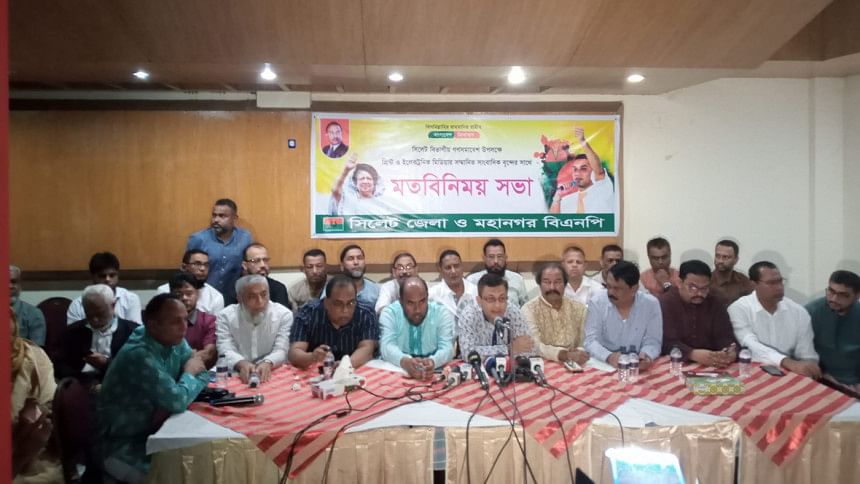 BNP's divisional rally in Sylhet will be held on November 19, 2022, instead of November 20.
BNP chairperson's adviser Khandaker Abdul Muktadir said this at a press conference at a hotel in Sylhet city today (November 6, 2022), reports our local correspondent.
He said the new date has been set a day ahead as Sylhet Metropolitan Police has prohibited holding the rally on Sylhet Alia Madrasa ground on November 20 due to HSC examination.
At the press briefing organised by Sylhet district and city BNP, Abdul Muktadir said, "We expect more than 450,000 people to attend the divisional rally in Sylhet, defying all obstacles like recent rallies in other divisions."
BNP chairperson's adviser Dr Enamul Haque Chowdhury, central co-organising secretary Kalim Uddin Milon, Sylhet district BNP president Abdul Qayyum Chowdhury, city BNP convener Abdul Qayyum Jalali and localcentral leaders were present at the press briefing.