BNP rally: leaders, activists start marching towards Jurain rail gate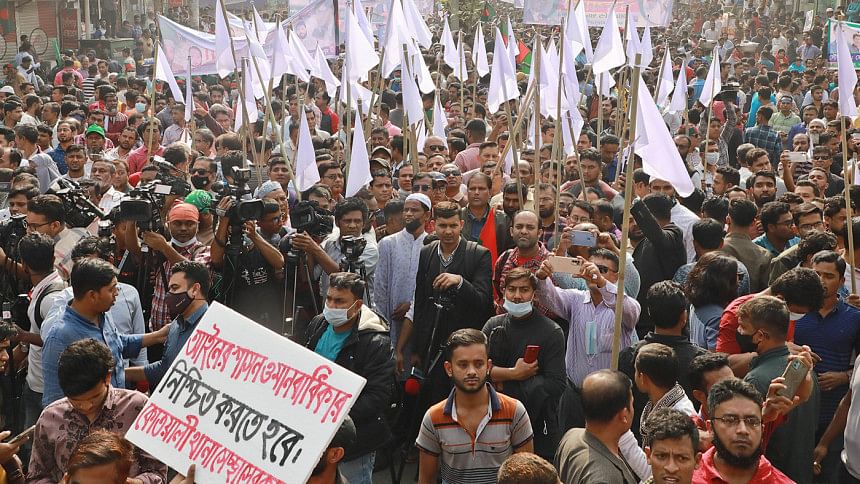 BNP leaders and activists have started marching towards Jurain rail gate from Jatrabari Ideal School to press home their 10-point demand, including election under a non-partisan interim government.
The leaders and activists started gathering in front of the school since noon.
BNP Secretary General Mirza Fakhrul Islam Alamgir formally inaugurated the programme.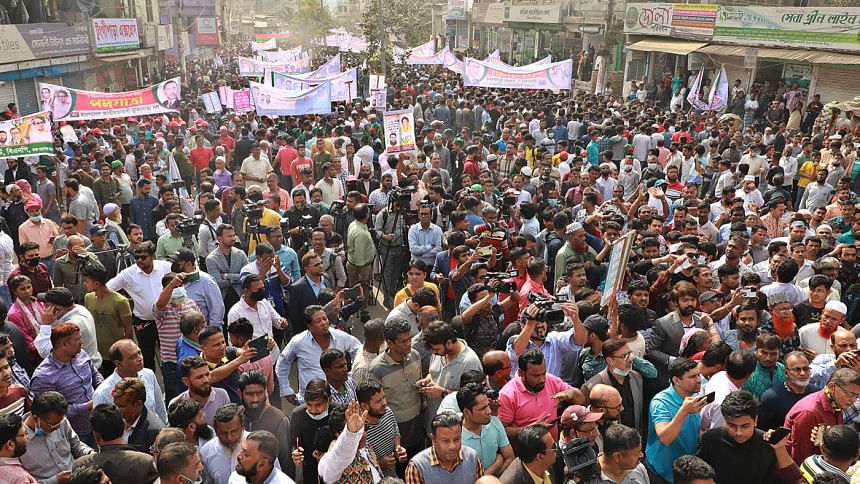 This is the party's second march programme.
The first one was observed on January 28. Earlier on Thursday, BNP announced the four-day march in the capital on January 28, 30 and 31, and February 1.