BNP rally: Golapbagh venue filled to the brim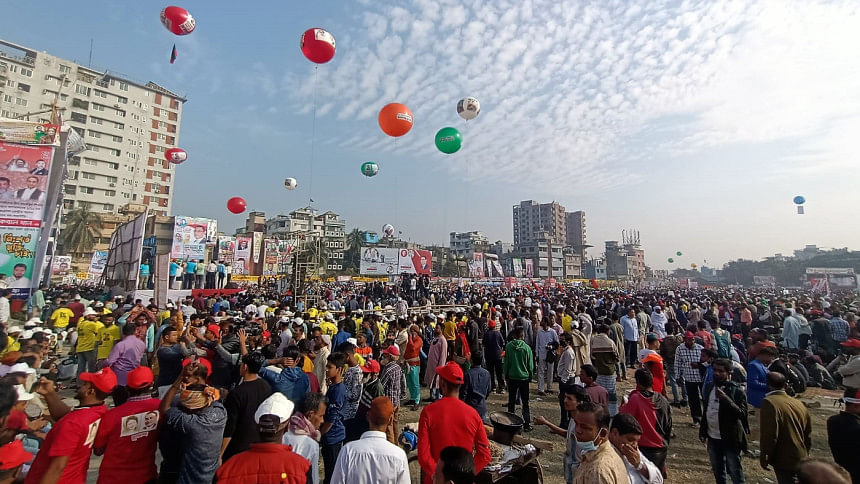 Thousands of BNP leaders and activists have been pouring in Golapbagh field where the BNP is set to hold its divisional rally today.
Although the mass rally will begin at 11:00am, Golapbagh ground and its surrounding areas are filled with thousands of people already.
Chanting slogans and holding placards and paddy sheaf, BNP supporters have been marching towards the venue in processions since dawn.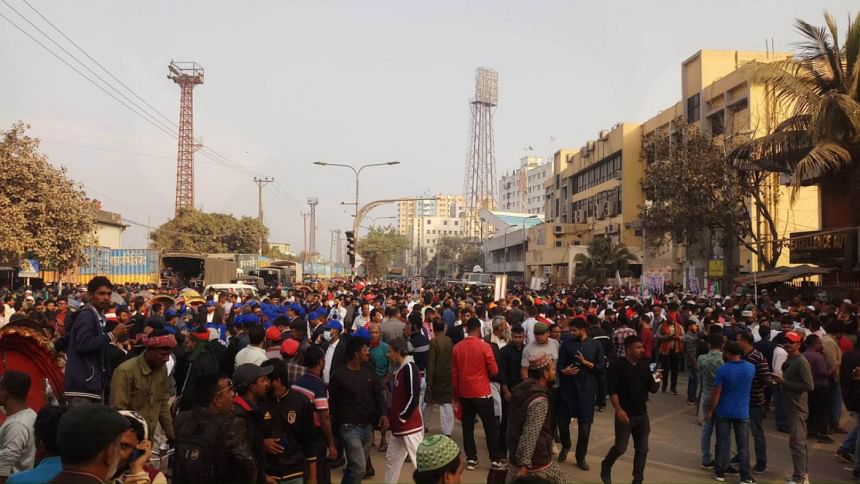 However, BNP workers alleged that they have been facing obstacles on the way to the rally.
Police have set up several checkpoints in the area. Additional police positions have been seen throughout the area.
BNP finally got permission for its rally at the ground yesterday afternoon.
BNP standing committee member Khandakar Mosharraf Hossain is expected to attend the rally as the chief guest since Secretary General Mirza Fakhrul Islam Alamgir, standing committee member Mirza Abbas and other top leaders were sent to jail yesterday in a case filed over Wednesday's clash between the BNP men and police in Nayapaltan.