BNP proposes Kamalapur stadium for Dec 10 rally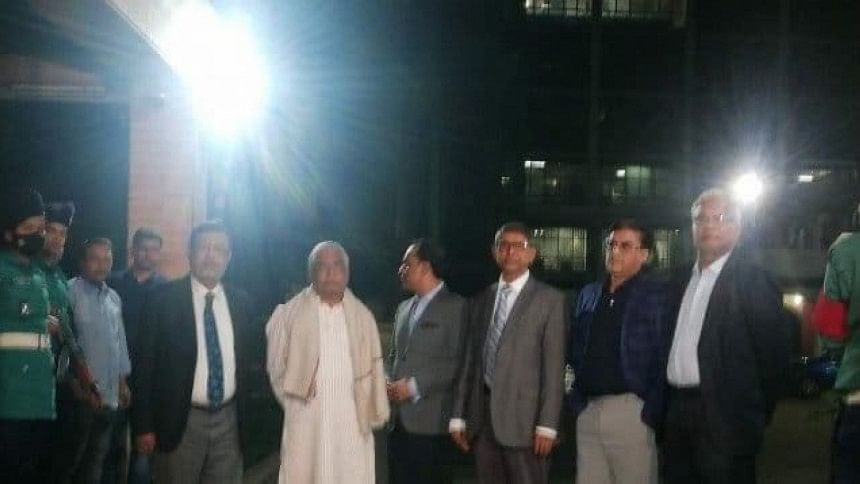 BNP today proposed the Kamalapur stadium for its December 10 rally in Dhaka, while DMP said Mirpur Bangla College field could be an alternative, according to BNP's Vice-Chairman Barkatullah Bulu.
Speaking to reporters after a near three-hour meeting between a party delegation and Dhaka Metropolitan Police Commissioner Khandker Golam Faruq, Bulu said, "We will visit both venues and come to a decision."   
The delegation started the meeting with the commissioner at the DMP headquarters around 6:30pm and ended around 9:15pm.
Bulu led the four-member delegation which also included senior lawyer AJ Mohammad Ali, senior party leaders AZM Jahid Hossain and Ahmed Azam Khan, and Law Affairs Secretary Kaiser Kamal, party sources said.
The meeting took place in the wake of uncertainty over BNP's December 10 rally venue, following BNP men's clash with police in front of the party's Nayapaltan headquarters yesterday.
BNP standing committee last night held a virtual meeting with the party's acting chairman Tarique Rahman in the chair to inform the overall situation regarding the latest development on holding its rally.
A BNP delegation led by Barkatullah Bulu later visited BNP standing committee member Mirza Abbas as his residence.
Led by Bulu, the BNP delegation last night visited Kamlapur Stadium and Mirpur Bangla College to observe the get a first hand experience over the positive and negative sides of the two venues.
The BNP delegation later informed Tarique Rahman about the positive and negative sides of the two venues, BNP insiders told The Daily Star. Mirza Abbas said they will take decision over selecting the venue site later following discussions with the BNP standing committee and the party's city committee.