BNP may go for 1-point demand
Party to press for resignation of govt; bomb attack, arrests mar demos in Natore, Gaibandha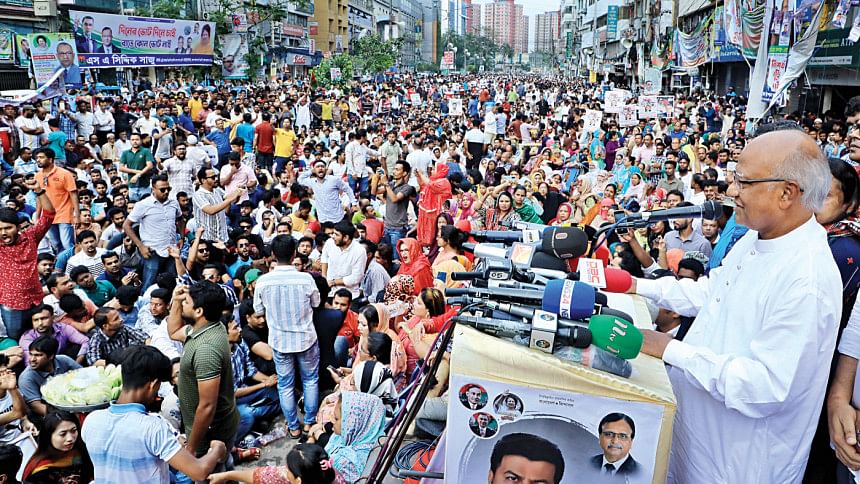 The BNP now plans to focus on one point: resignation of the Awami League government.
It will drop its current 10-point demand then, party leaders say.
After the weeklong anti-government programme concludes today, the BNP will work on launching the one-point movement, they said, adding that the weeklong programme is in fact a preparation for the one-point movement.
The US visa policy has encouraged the BNP leaders and activists to take to the streets, and this will help the party to successfully organise the one-point movement.
"The people of the country want a one-point movement. The US visa restrictions have made the democracy-loving people hopeful about regaining their rights," BNP standing committee member Amir Khosru Mahmud Chowdhury told The Daily Star.
Members of the standing committee held a meeting on Thursday night and discussed the outline of a joint declaration which the BNP and like-minded political parties will announce.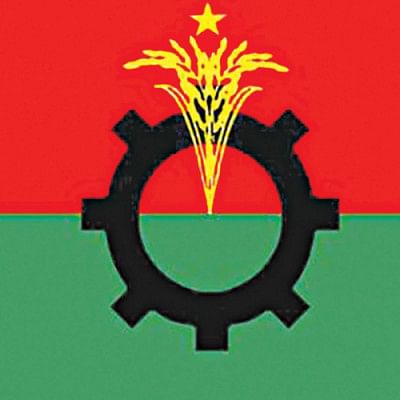 BNP leaders drafted the outline from the party's 27-point state reform proposal. The declaration will be finalised at another standing committee meeting tomorrow.
Once it is finalised, the BNP and other like-minded parties will make the joint declaration public and launch the one-point movement, party insiders said.
The programmes which are part of the one-point movement will be announced after the death anniversary of BNP founder Ziaur Rahman on May 30.
The leadership is considering youth rallies in every division to mobilise the young generation.
The party's top leadership has already held meetings with former lawmakers, former MP candidates, and key leaders from the districts and cities, said a senior leader, wishing not to be named.
The top leadership also held meetings with the organising secretaries and leaders of associate bodies and asked them to prepare for waging a one-point movement.
At multiple standing committee meetings in recent weeks, the leaders discussed how the authorities had started arresting BNP activists and filing false cases against them.
The US visa policy will weaken the ruling party leaders' morality and the administration will be less aggressive, BNP leaders believe.
However, while some senior leaders want to launch the one-point movement as soon as possible, others fear that the momentum of the movement will be lost during the coming Eid holidays and want to launch it in the second week of July.
Meanwhile, two crude bombs went off in front of Natore district unit BNP office at Alaipur area in the town yesterday morning and in Gaibandha 26 BNP men were arrested at a hotel on charge of planning subversive activities.
Both the incidents took place ahead of their party's programme for the 10-point demand.