BNP main obstacle to fair polls: Abdur Razzaque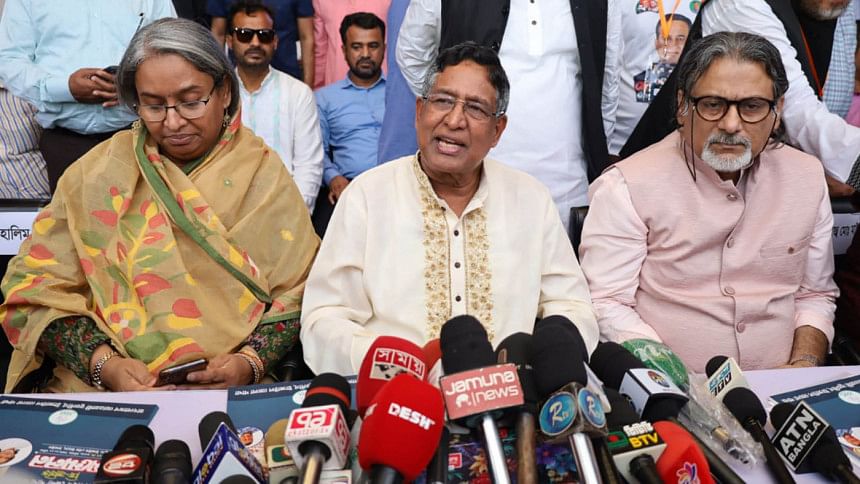 The BNP is the main obstacle to free and fair polls in the country, said Agriculture Minister Dr Md Abdur Razzaque today.
He said the United States wants the next election to be free and fair, which is also the goal of the government, so there is nothing to be worried about its newly announced visa policy.
Dr Razzaque, also a presidium member of the Awami League, referring to the BNP, said the policy is applicable to those who want to sabotage the next election.
"What we want - a fair election in the country based on democratic values - is what the US also wants," he said while addressing the triennial conference of the Tangail district Jubo League at Shaheed Srity Pouro Udyan in the town.
"BNP is the main obstacle [in holding a free and fair election]. BNP wants to sabotage the election through agitation and terror as it did in the 2014 and 2018 elections. To prevent such incidents from happening again, the US has announced a new visa policy so that people can vote freely," he said.
He also said that the next election will be fair, beautiful and acceptable. Still, if BNP wants to bring an unconstitutional government to power by conspiring to thwart the election, then the administration and law enforcement forces of this country will deal with it.
And AL leaders and activists will cooperate with the administration and law enforcement forces.
The minister said BNP will not be able to oust the legitimate government by agitation, nor it will be able to obstruct the next election.
Under the new visa policy announced on May 24, the United States will be able to restrict the issuance of visas for any Bangladeshi individual, believed to be responsible for, or complicit in, undermining the democratic election process in Bangladesh.