BNP to hold rallies in all cities on March 18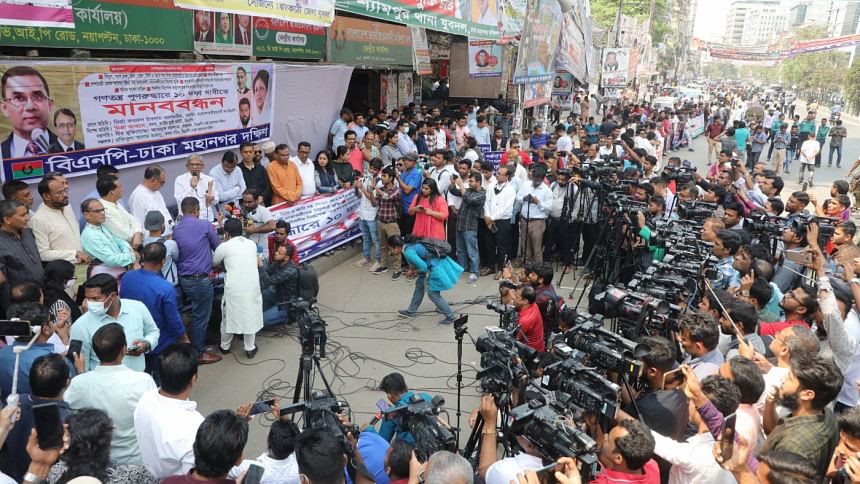 The BNP will hold rallies in all metropolitan cities on March 18 to press home its 10-point demand, including the resignation of the government.
Party Secretary General Mirza Fakhrul Islam Alamgir made the announcement at a programme in front of the party's Nayapaltan central office in Dhaka.
The party held a one-hour human chain programme in the capital from Jatrabari to Abdullahpur Bridge that ended around noon.
Apart from Dhaka, the human chain was also held in all the districts and cities.
In the capital, BNP standing committee member Khandaker Mosharraf Hossain took part in the event in the North Badda area.
Dhaka city unit BNP (north) organised the programme from Abdullahpur to Airport-Jamuna Future Park-Badda-Rampura to Malibagh Rail gate. At the same time, the Dhaka city unit BNP (south) formed the human chain from Malibagh rail gate to Jatrabari via Mouchak-Shantinagar-Kakrail-Nayapaltan-Fakirapul-Arambagh-Motijheel's Shapla Chattar-Ittefaq-Tikatuli.
The human chain was also held protesting the hike in prices of power and daily essentials.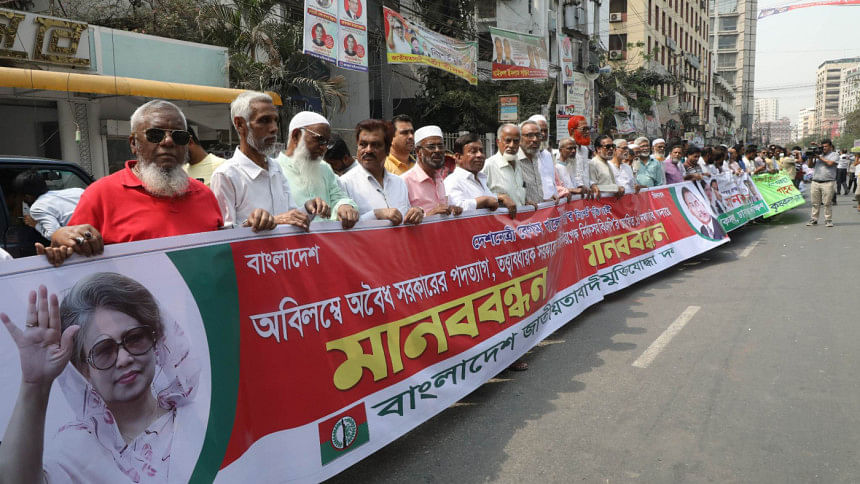 The party's other demands include dissolution of the current parliament, election under a non-party neutral government, and unconditional release of its Chairperson Khaleda Zia.
BNP and like-minded parties have been holding simultaneous programmes since December 24 to press home for their demands.