BNP has no expectations from new president
Says Fakhrul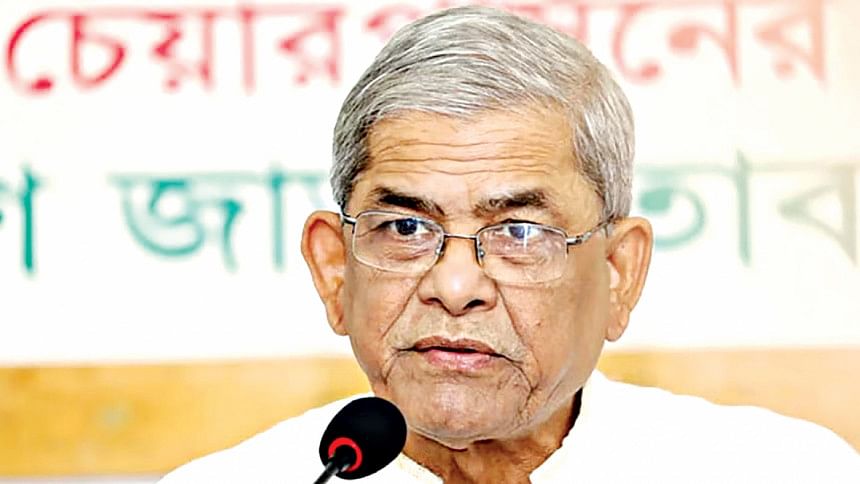 BNP has no expectations from the new President Md Shahabuddin as the party thinks he will not be able to play a courageous role in ensuring a credible national election.
"We know what role he [president] may play…He has no chance to go beyond the constitution, and we don't think he has that courage," said BNP Secretary General Mirza Fakhrul Islam Alamgir.
Talking to reporters at the BNP chairperson's Gulshan office yesterday, he also said they do not have confidence in the new president.
"People do not know him. So, we can't say much about it."
"The existing election process is not democratic. Everything will become meaningless if the opposition can't participate in the election and if an election-time impartial government is not formed. So, we're focusing on the matter," he said.
Asked whether BNP would join if the president initiates dialogue to resolve the political crisis, he said, "If the government wants it, then the president will do it. The government has clearly said it won't engage in talks on caretaker government. So, there's no question of dialogue," he said.