BNP to carry on movement until govt quits
Says Amir Khasru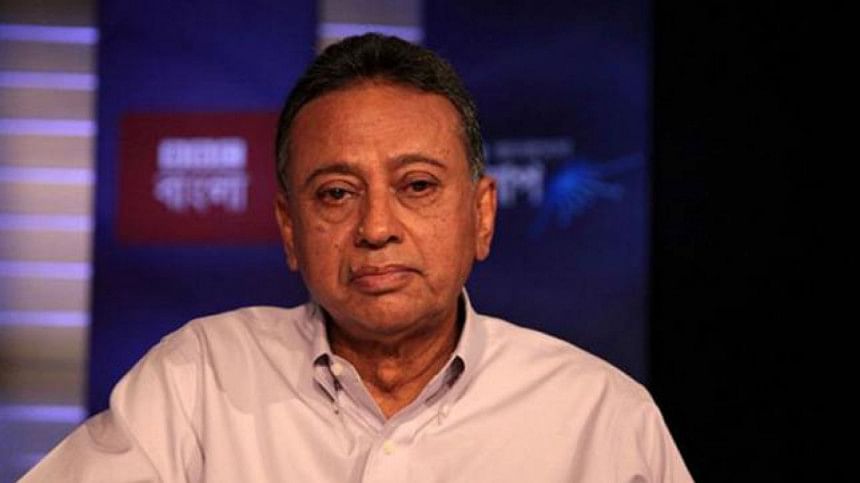 BNP will continue its movement until the government steps down and discussion on polls may take place after its resignation, said BNP Standing Committee Member Amir Khasru Mahmud Chowdhury.
"BNP will not participate in the next general election under the incumbent government as currently there is no environment for free, fair, and participatory polls," he said at a rally in Lakshmipur town yesterday afternoon.
He further alleged that the Awami League has been repeatedly coming to power through vote rigging.
"Murders, enforced disappearances, false cases, and torture could not stop our movements," he said, adding, "In fact, more attacks and arrests will only lead to more movements."
Meanwhile, BNP Secretary General Mirza Fakhrul Islam Alamgir said the new visa policy of the USA targeting Bangladesh's next election has reflected the people's long-standing demand for the restoration of voting rights, reports UNB.
In a statement early yesterday, he also said the main theme of the US visa policy is to ensure all the processes for arranging the upcoming parliamentary elections in Bangladesh are in a free, fair, participatory and acceptable manner.
At the same time, the BNP leader said the stance taken by the US government against any move to rig votes, intimidate voters, violently suppress the people's freedom of peaceful assembly and exercise of their rights is a clear echo of the long-standing demand of the people of Bangladesh for a free and fair election.
"Arranging a free and fair election by establishing a polls-time non-partisan neutral government is the demand and expectation of the country's people and the international community. This is the only way to get rid of the ongoing political, economic, social, and national crises," he said.
Fakhrul also called upon the people of the country to remain firm and determined in realising the demand.