A bit of WC spark in high octane politics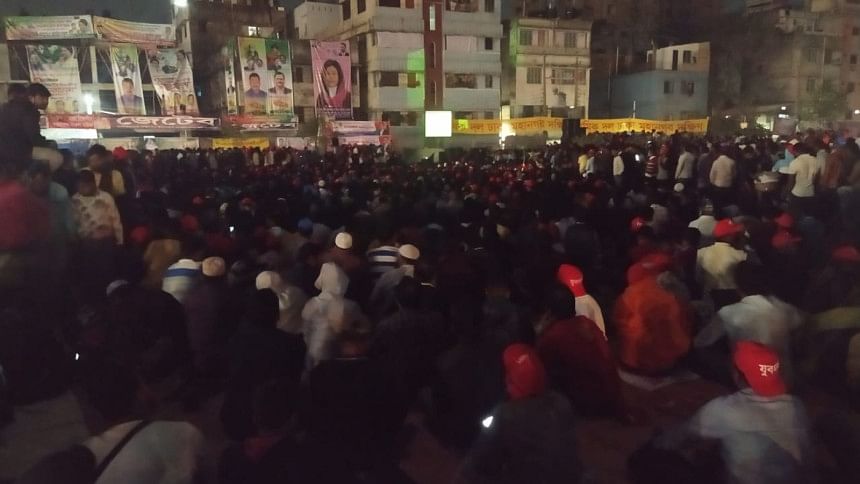 At the Golapbagh ground late last night, the passion for football blended beautifully with the political fervour of the BNP activists at times during the World Cup matches of Argentina and Brazil.
Political slogans gave way to cheers for Messi and Neymar as the two teams launched attacks and counter attacks against their rivals.
The matches were projected in two rather small screens while thousands of BNP activists were trying to get a glimpse of the screens. They were chanting political slogans but those often were replaced by "Argentina" or "Brazil".
But every time Brazilian and Argentine players stormed into their opponents' turf, thunderous cheers rose from the crowds.
Slogans for Khaleda Zia and Tarique Rahman faded away and there were roaring chants of "Messi Messi" and "Neymar Neymar".