BCL anniversary: rally stage breaks down during Quader's speech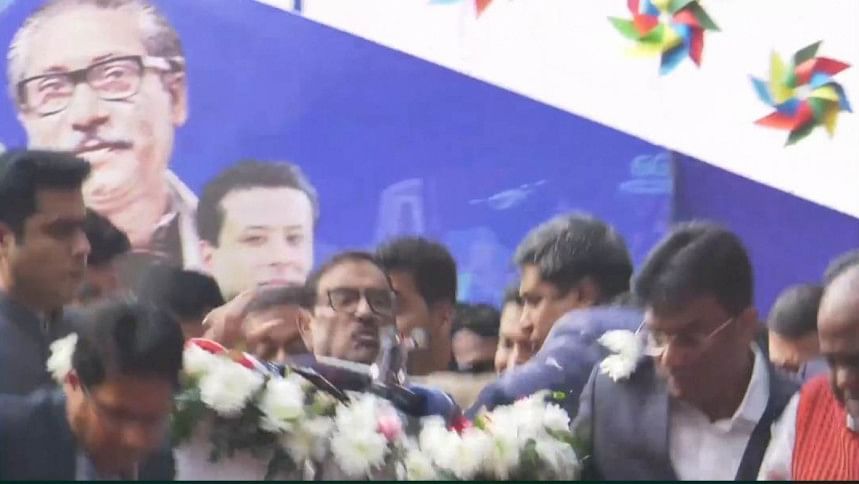 A rally stage built to mark the 75th anniversary of Chhatra League at Dhaka University broke down this afternoon while Awami League General Secretary Obaidul Quader was delivering a speech.
Quader was delivering his speech as the chief guest at the programme. At one point of his speech, the stage, crowded with BCL leaders and activists, collapsed, confirmed witnesses.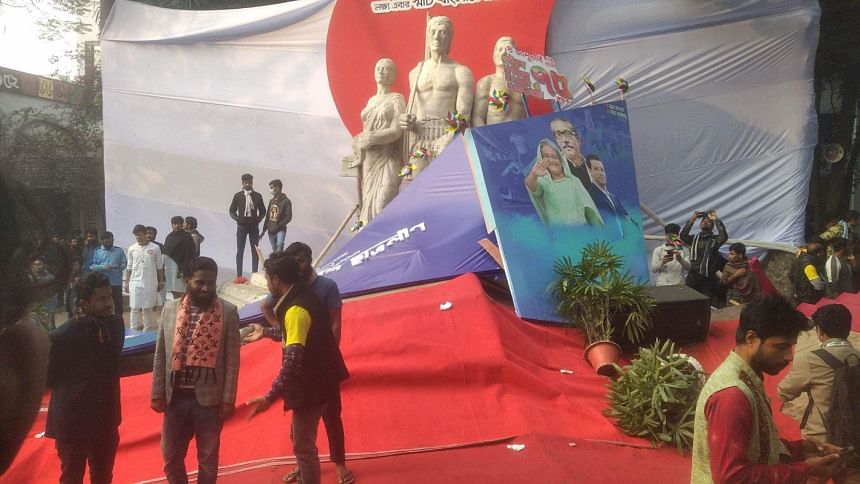 Quader, however, stood up and completed his speech, sources said.
During his speech, he said, "We had protested the murder of Bangabandhu from this campus and Madhur Canteen. Many of us were injured and had to be admitted to hospitals in the attack."
About the incident, he said the collapse of this stage today is quite usual.
"But I'll have to say we don't need so many leaders on the stage; actually, we don't need so many leaders... We need more activists. We need 'smart' activists to build a smart Bangladesh. We don't need so many leaders," he added.
Quader also added, "Instead of sitting in the front row, people are crowding the stage during programmes. Why? Why do we need so many leaders? We don't need to produce leaders. We need to produce activists... and the Chhatra League will do that."