Barishal Al Politics: Conflict intensifies as city polls near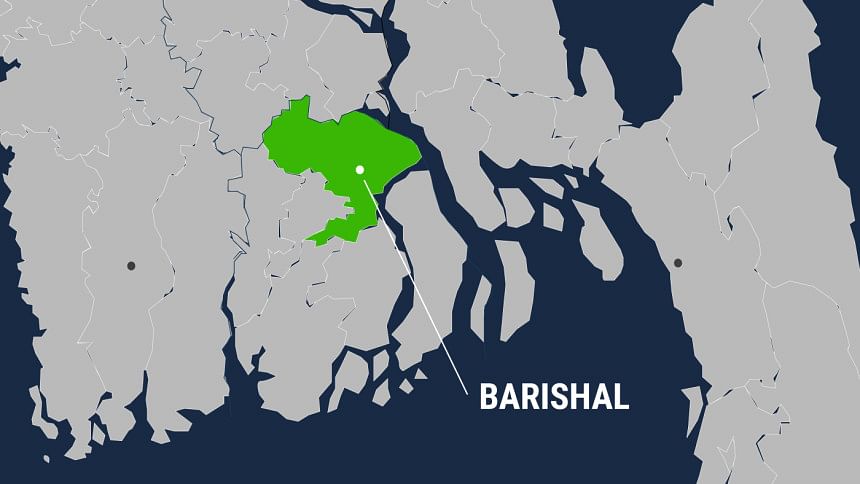 The rift between Awami League's mayoral candidate Abul Khair Abdullah and his nephew Serniabat Sadiq Abdullah, the incumbent mayor of Barishal, has turned into a violent face-off ahead of the city polls slated for June 12.
Khair Abdullah, comparatively an unknown face in Barishal, is gaining strength after getting the party ticket while his nephew Sadiq Abdullah, who virtually controls the city, is desperate to retain his position, leading to confrontation.
An attack on Khair's followers on Sunday night and the arrest of Sadiq's men yesterday in this connection further exacerbated the situation.
The arrestees include Roiz Ahmed Manna, convenor of Barishal city unit Chhatra League, his brother and 12 other BCL men.
Their arrests came hours after Khair Abdullah appealed the authorities to put the attackers behind bars while visiting his injured followers at Barishal Sher-e-Bangla Medical College Hospital.
Barishal city AL president AKM Jahangir Alam, who is loyal to Sadiq Abdullah, protested the arrest immediately, saying Manna was not within two kilometres of the area where the incident took place.
During a press conference in the city, Jahangir alleged that they were facing various threats in recent days.
Sadiq is the general secretary of the unit, which is yet to join the mass contact with the AL candidate.
The unit leaders say they are waiting for a joint meeting and a directive from Sadiq's father Abul Hasnat Abdullah, a veteran politician who is the president of Barishal district AL, lawmaker from Barishal-1 and a member of AL central working committee, about their action plan over the city polls.
However, none could say when the joint meeting would be held.
Jahangir said they will conduct electioneering when the formal campaign starts and follow the decision of the joint meeting. He kept mum when asked about a specific date of the meeting.
On the other hand, AL men loyal to Khair Abdullah, consider his eldest brother Abul Hasnat and nephew Sadiq as "an enemy in one's own home" and on Saturday, they announced Sadiq Abdullah would be "resisted" in Barishal.
They don't care whether or not the father and son support Khair or not, sources said. 
Khair Abdullah has already formed two electioneering committees excluding followers of incumbent mayor. Abul Hasnat, however, was made the chief of one of the committees.
After the AL picked Khair as the mayoral candidate, Sadiq and his father started losing their grip on everything including local politics, insiders said.
Speedboat terminal of Barishal is now controlled by Shekhor Chandra Das, while Rupatali bus stand by Sultan Mahmud. Aftab Ahmed is now controlling the central bus terminal at Nathullabad, according to sources.
All three are known as anti-Sadiq and they are now being seen besides Khair Abdullah.
Apart from this, many local AL leaders and activists already shifted their stance in favour of the mayoral candidate and seeking votes for him.
Central Awami League leaders who hail from Barishal, including party advisory council member Amir Hossain Amu, presidium member Jahangir Kabir Nanak, Barishal Sadar constituency lawmaker and State Minister for Water Resources Colonel (retd) Zahid Faruk, were sidelined in the district politics because of Sadiq and his father.
Now they are consolidating their grip on local politics, sources said.
About the current political situation of Barishal, senior AL leader in the city Tarun Chanda told The Daily Star that with this party nomination, a political polarisation has been made in Barishal. "In future, pro-Amu group will get political mileage while pro-Hasnat group will lag behind."
Shah Sajeda, former convener of Sacheton Nagorik Committee, a platform of civil society member, said, "Barishal city dwellers are now out of the culture of fear that had long been prevailing in the city."
Meanwhile, pro-AL student body Chhatra League yesterday dissolved its convening committee for Barishal city Chhatra League.