AL's Gazipur Debacle: Sadar, Gachha voters made the difference
Party's evaluation meeting starts tomorrow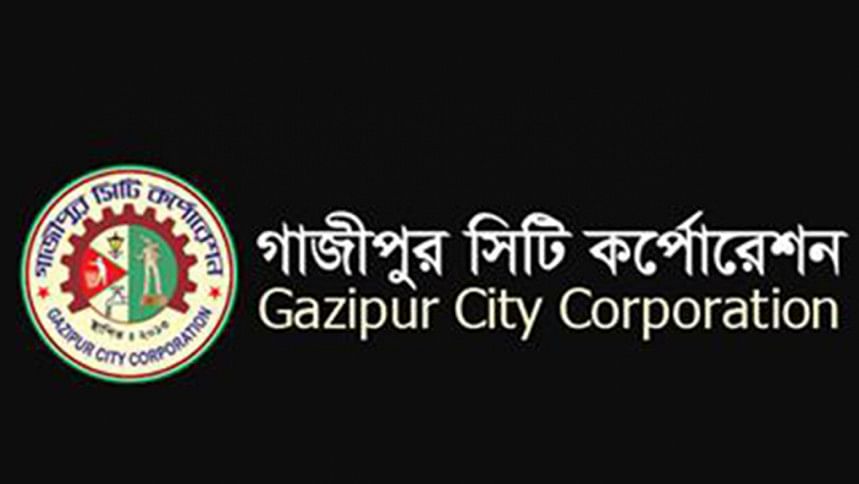 Awami League mayor candidate Azmat Ullah Khan got 15,672 votes less than his rival in two thanas under Gazipur-2 constituency, and it eventually led to his defeat by 16,197 votes.
Of the thanas, Azmat lost to independent Zaida Khatun in 74 out of 96 polling centres in Sadar thana and beat his rival only in two out of 42  centres in Gachha thana.
Zaida, the mother of suspended Gazipur mayor and expelled AL leader Zahangir Alam, won the mayoral race in the Gazipur City Corporation election held on Thursday.
Azmat presented the figure before AL President and Prime Minister Sheikh Hasina during a meeting at the Gono Bhaban on Sunday afternoon.
At the meeting, Hasina asked him why he thought he was defeated. She also wanted to know how many votes he got in the polling centres in three constituencies of Gazipur, said sources.
Gazipur City Corporation is comprised of parts of three constituencies -- Gazipur-1, -2 and -5.
AKM Mozammel Huq, minister of liberation war affairs, is the MP of Gazipur-1; Zahid Ahsan Russel, state minister for youths and sports, MP of Gazipur-2; and Meher Afroze Chumki, chairman of parliamentary standing committee on ministry of women and children affairs, MP of Gazipur-5.
Gazipur Sadar and Gachha thanas are under Gazipur-2. Tongi also falls under Russel's constituency. Azmat, also Gazipur city AL president, won in almost all polling centres in Tongi.
Azmat, who is from Tongi, won in 110 out of 163 polling centres under 15 wards there. He was elected Tongi municipality mayor several times.
Wards no. 24, 25 and 26 under the Sadar thana are always considered BNP strongholds. In the 2018 city election, then AL mayor candidate Zahangir won the election, but lost to BNP mayor candidate in those wards.
Besides, according to locals, polling agents of sacked BNP leaders who contested for councillor posts sought votes for Zaida.
Azmat with boat (electoral symbol of the ruling AL) polled 22,783 votes from the centres that fall under Gazipur-2, while Zaida with clock symbol bagged 38,455, meaning that the latter got 15,672 votes more than Azmat.
Azmat secured first position in only one polling centre and became second in 41 centres under Bason thana. Azmat won 40 out of 42 centres in Konabari thana. He was on top in 32 out of 47 polling centres in Kashimpur thana.
The three thanas are in Gazipur-1, and Mozammel is the lawmaker of the constituency. Azmat secured 64,686 votes in the thanas, while Zaida got 58,613 votes.
In Pubail thana, Azmat was defeated in 21 out of 32 polling centres.
Pubail and a part of Kaliganj thana are under the constituency of lawmaker Meher Afroze Chumki. In the areas, Azmat bagged 15,504 votes while Zaida secured 20,143 votes.
At Sunday's meeting, Hasina asked Azmat to visit each ward of the city and talk to local leaders to reorganise the party, said sources.
Following the directive, the Gazipur city AL will organise evaluation meetings in every ward under nine thanas that fall under the Gazipur city. The first meetings will be held in Kashimpur and Konabari tomorrow.
Respective MPs, leaders of AL and its associated bodies, and councillor candidates loyal to AL were asked to be present at the meetings, Azmat told The Daily Star.
After the meetings, the ruling party will try to identify the party activists who worked against the party and it will go for a "correction" drive.
"I have no allegation against anyone, but I want to reorganise the organisation as per the party president's directives."
According to AL sources, the party will go for organisational action against the AL leaders who acted against the party candidate in the Gazipur city election, and those leaders will not be considered for any posts when different units of Gazipur will be reorganised.