Allegations mount against Rajshahi BCL top brass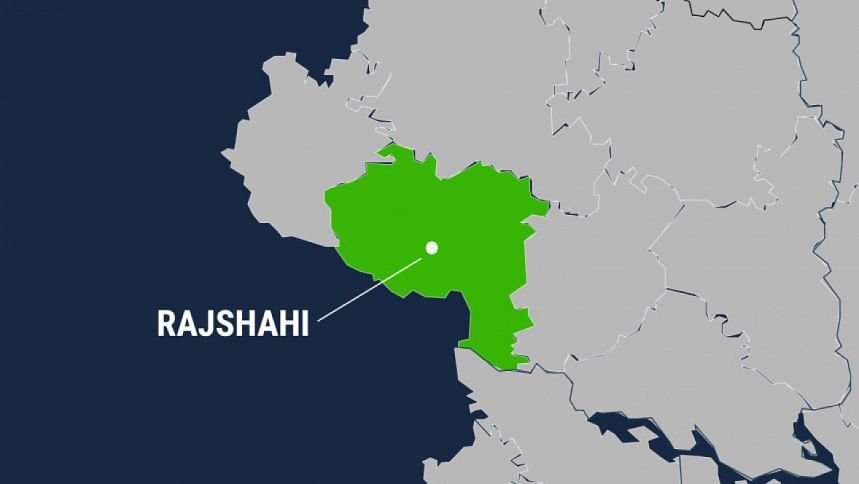 A Chhatra League activist yesterday filed a case against the new BCL president of Rajshahi district unit, Sakibul Islam Rana, accusing him of extorting money promising employment.
Atikur Rahman, former general secretary of Durgapur BCL, filed the case with a court, alleging that the pro-ruling party student leader took around Tk 1 lakh from him on March 31, promising him a job at Rajshahi University.
Talking to The Daily Star, Atikur said, "But he failed to get me any job and refused to return the money."
Not only this, several other allegations against Rana and the BCL unit's General Secretary Jakir Hossain Omi surfaced soon after the Rajshahi district committee was announced on February 24.
According to documents and some images this newspaper has obtained, Rana was a joint convener of Rajshahi College's Muslim Hall unit of pro-BNP student body Chhatra Dal. He used to actively participate in meetings and other political activities.
Murtaza Famin, former president of Rajshahi College unit of Chhatra Dal, said Rana was a joint convener of the hostel's Chhatra Dal unit for almost three years since 2016.
BCL insiders claimed Rana was involved in Chhatra Shibir too.
Rocky Kumar Ghosh, former president of Rajshahi metropolitan BCL, claimed Rana was involved in Shibir, the pro-Jamaat student body, and later he joined Chhatra Dal.
Rocky said Rana used to join political meetings of Chhatra Shibir.
Rana could not be reached for comments.
Against General Secretary Omi, there are allegations of drug abuse and beating up of a fellow BCL activist.
According to footage that went viral on social media recently, Omi was seen taking "Phensedyl" in his Rajshahi Medical College (RMC) dorm.
On September 3, he beat up Bagmara upazila BCL activist Aminul Islam Sabuj over a Facebook post.
Earlier, RMC authorities issued a show-cause notice upon him and asked him to obey the rules and regulations of the dormitory. The Daily Star obtained a copy of that notice.
Talking to this correspondent, Omi said, "All the allegations against us are baseless. Some of the Chhatra League men are conspiring against us."
He brushed aside the allegations of taking drugs and claimed he was having a soft drink.
Omi, however, admitted to slapping Sabuj.
Meanwhile, a three-member probe was formed last night, following the allegations, said a press release signed by central BCL president Al Nahian Joy and general secretary Lekhak Bhattacharjee.
The committee was asked to submit a probe report within seven days.