AL on the streets to counter BNP's Dhaka march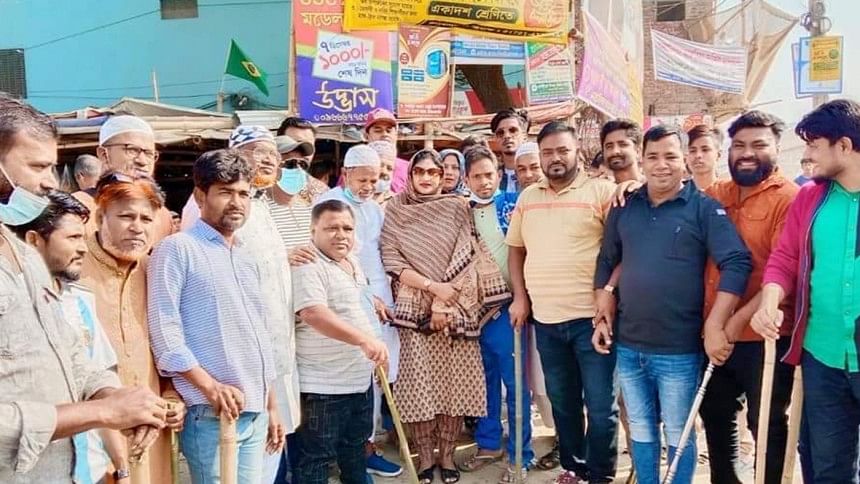 As BNP leaders and activists will march from Dhaka's Jatrabari to Shyampur today to press home their 10-point demand, ruling Awami League men, as usual, have taken to the streets with their "counter" programme.
Dhaka City (South) unit of Awami League is holding a "peace rally" in front of the AL central office in Gulistan, which will be addressed by Awami League General Secretary Obaidul Quader.
Activists and leaders of AL's different wings and units have also started to gather near the rally venue.
Besides, activists of Awami League and Chhatra League's Jatrabari unit have taken position at different points since the BNP will bring out the march from the area as per its four-day programme.
A group of AL men led by former general secretary of Jatrabari unit AL Harunur Rashid Munna have taken position in front of Jatrabari park, while another group of activists were seen near the Dhalpur community centre.
Former president of Demra thana unit BCL Kaushik Ahmed Jashim was leading the group.
Activists of Jubo League, Swechchhasebak League, Krishak Leagur and Chhatra League are on the roads in the Shanir Akhra Bus stand, Demra Staff Quarter, Sarulia and Konapara Bus stand areas.
Besides, Jubo League's Dhaka city (south) unit is holding another rally in the Victoria Park area, protesting the "terror and anarchy by BNP-Jamaat".
Although Quader claimed their programmes are not to counter the BNP's march, they held counter programmes during the past five programmes by the BNP.