AL men pouring into Ctg Polo Ground to join PM's rally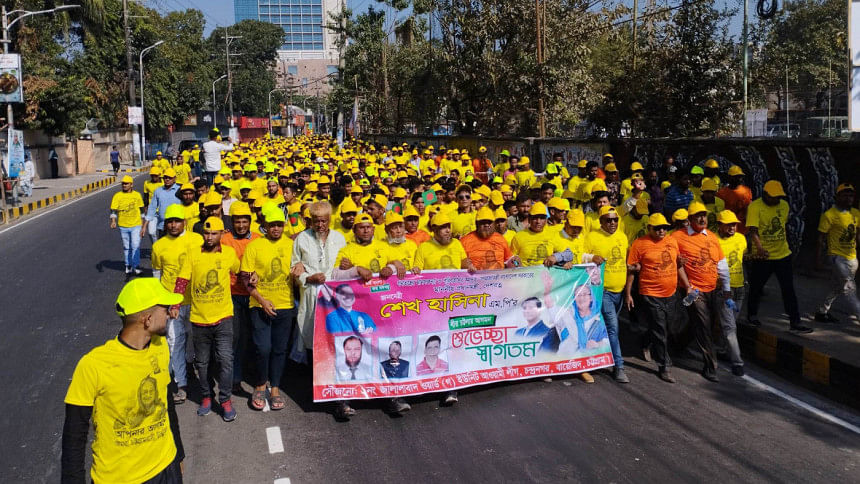 Leaders and activists of the Awami League and its front organisations started thronging the Polo Ground in Chattogram since early morning to attend a party rally today.
Prime Minister and AL President Sheikh Hasina will address the rally in the afternoon.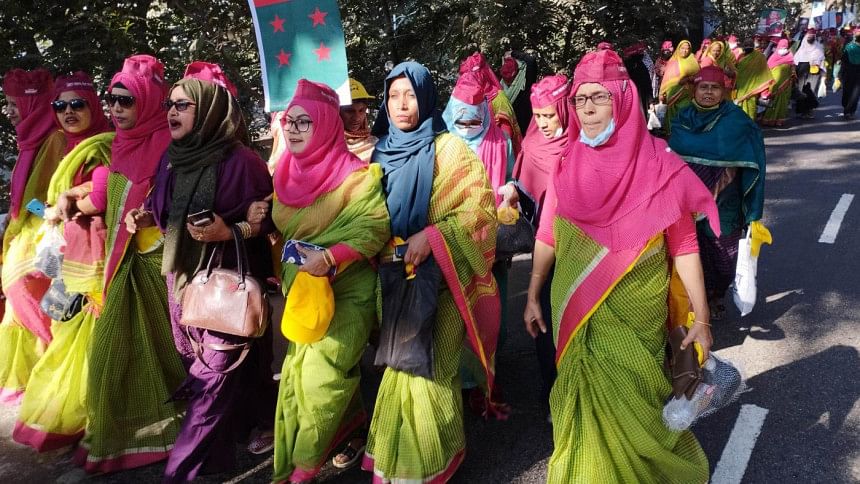 The port city wore a festive look as arches have been put up at different points.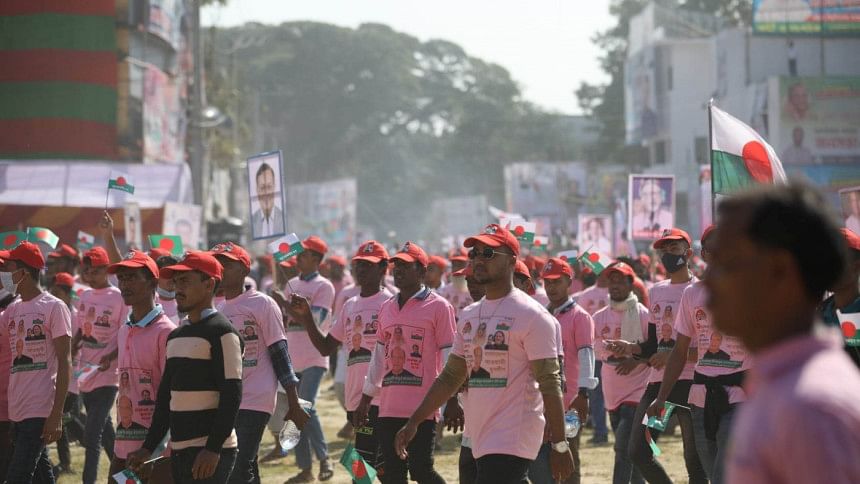 Carrying colourful banners, festoons and placards, AL men kept pouring into the rally venue since early morning.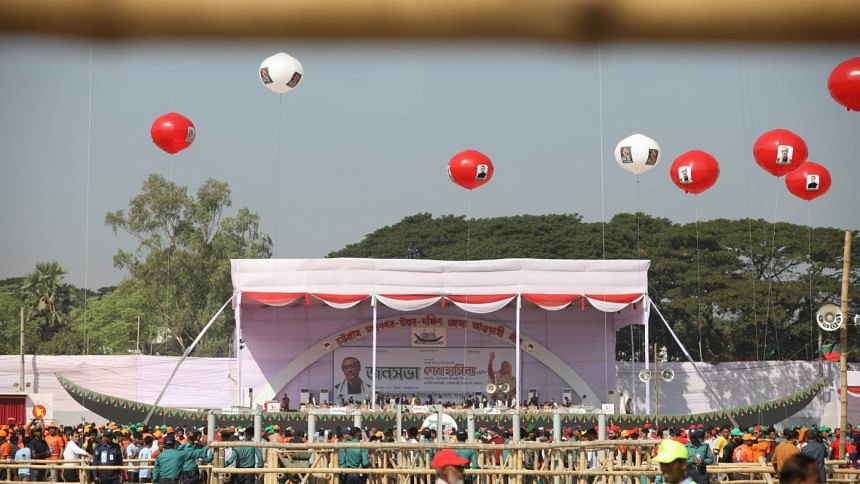 Sources in the ruling party said the PM is likely to make important announcements about the government's plans on the port city's development. She will seek vote for 'boat' in the next national election.