AL has Tk 70.43 crore in bank
Party to spend Tk 3.13 crore for national council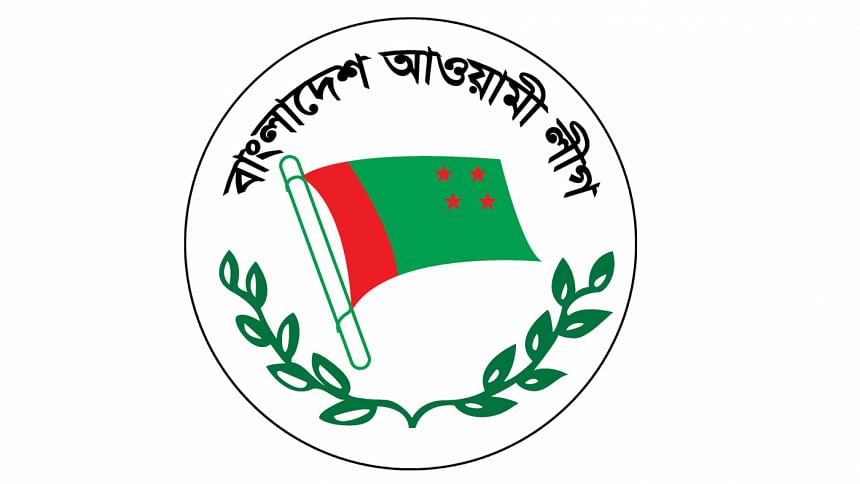 The ruling Awami League has Tk 70.43 crore in the bank and the party believes the amount will rise before the next national polls, thanks to the sale of nomination forms to the aspirants.
The party will spend Tk 3.13 crore for its 22nd triannual national council to be held on December 24 at Suhrawardy Udyan, said sources, citing a financial statement.
The statement was placed at the AL National Committee meeting, presided over by AL president Sheikh Hasina at her Gono Bhaban residence last night. The meeting was held to discuss the council.
The committee approves the party's income and expenditure.
According to individuals who attended the meeting, the ruling AL's income in 2019 was around Tk 21.02 crore while its expenditure was around Tk 8.21 crore. It had Tk 50.37 crore in the bank at the time.
In 2020, the AL's income was around Tk 10.33 crore and expenditure was around Tk 9.94 crore and there was around Tk 50.76 crore in the bank.
The following year, the ruling party earned around Tk 21.23 crore and spent around Tk 6.30 crore. The AL now has around Tk 70.43 crore in the bank.
Keeping the current financial crisis caused by the Covid-19 pandemic and the Russia-Ukraine war in mind, the AL decided to maintain austerity at its national council. This time, it will spend Tk 3.13 crore which is Tk 30 lakh less than the budget for the last council held in 2019.
Of this year's budget, the party allocated 24 lakh for publications and publicity, Tk 5 lakh for office expenses, Tk 10 lakh for cultural programmes, Tk 1.54 crore for food and Tk 1.20 crore for stage and decoration, according to the sources.
At the meeting, the leadership decided to grant amnesty to the leaders who wrote to the party, requesting withdrawal of their expulsion for violating party discipline and for participating in local government elections as independents.
The meeting also formed a three-member election commission led by AL Advisory Council member Yousuf Hossain Humayun to elect new leadership at the council. The other members of the commission are Prime Minister's Economic Affairs Advisor Dr Mashiur Rahman and AL Advisory Council member Mohammad Shahabuddin Chuppu.