AL decides to expel Adam Tamizi Haque for criticising party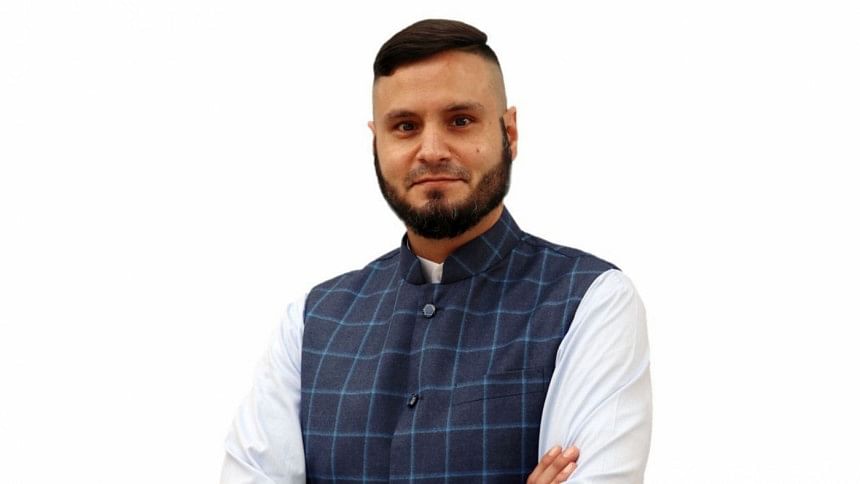 The ruling Awami League today decided to expel Adam Tamizi Haque from the party for criticising the party, the government and a state minister on Facebook Live.
He is a member of the executive committee of Dhaka city (North) unit Awami League.
"A recommendation has been sent to the central Awami League regarding the expulsion of Adam Tamizi Haque since he breached party discipline. Dhaka City (North) unit Awami League President Sheikh Bazlur Rahman and General Secretary SM Mannan have taken a decision in this regard," a party insider told The Daily Star.
Dhaka city AL sources said that the decision was made last night. However, the official letter will be sent to the central Awami League office on Monday morning.
According to the AL charter, any committee can expel anyone for indiscipline. But it has to be sent to the central committee in the form of a recommendation. The expulsion will be in effect only after the central committee approves it.
Businessman Adam Tamizi Haque showed interest to vie for the mayor post of Dhaka North City Corporation and put up posters on the walls in different areas. Apart from this, he also pasted posters expressing his interest in becoming a member of parliament.
A video went viral on Facebook last Saturday evening, where Adam Tamizi Haque was seen burning his Bangladeshi passport.
In that video, Adam Tamizi Haque said, "I was a leader of Awami League. Awami League has looted my Tk 1,000 crore, made me leave the country. They are trying to put me in jail with a false case. That is why I renounced the citizenship of Bangladesh. I don't want the citizenship of this country anymore because I do not have the qualification to be a citizen of this country."
Apart from this, on Facebook Live, he accused a state minister of encroaching the factory owned by Haque Group in Gazipur's Tongi area.
After this video spread on social media, discussion and criticism started among the leaders and activists of Awami League.
After that, the metropolitan Awami League decided to expel him.