Abandon your 'evil politics' in 36 days, Quader warns BNP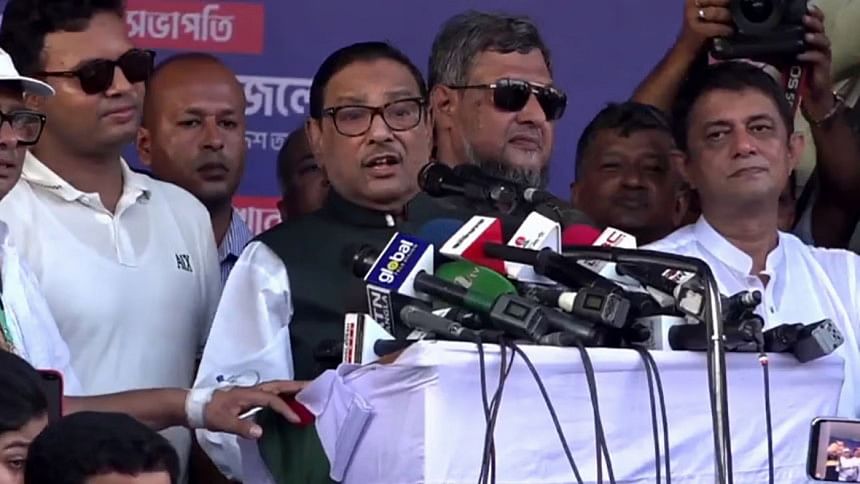 The ruling Awami League General Secretary Obaidul Quader today issued a 36-day ultimatum to the BNP to abandon its "evil politics" of terrorism and anarchy.
Quader warned that if the BNP doesn't 'correct' its course within this period, then they would have to face dire consequences.
Obaidul Quader made the remarks while addressing the "Peace and Development" rally organised by Dhaka City (North) Awami League at Azampur in the capital's Uttara.
The AL leader's remark comes as 36 days are left till the 3-month period during which the EC must hold the next general election as per the constitution.
The current parliament expires on January 29. According to the constitution, the national election must be held anytime during the final 90 days of the parliament's tenure. The 90-day countdown starts on November 1.
Obaidul Quader said that if the BNP comes with weapons, their hands will be broken and if they come with fire, their hands will be burnt.
"How could the BNP leaders-activists issue a 36-hour ultimatum demanding the release of Khaleda Zia? They could not even wage a movement for 36 minutes," he said.