Three-day blockade: Low turnout at schools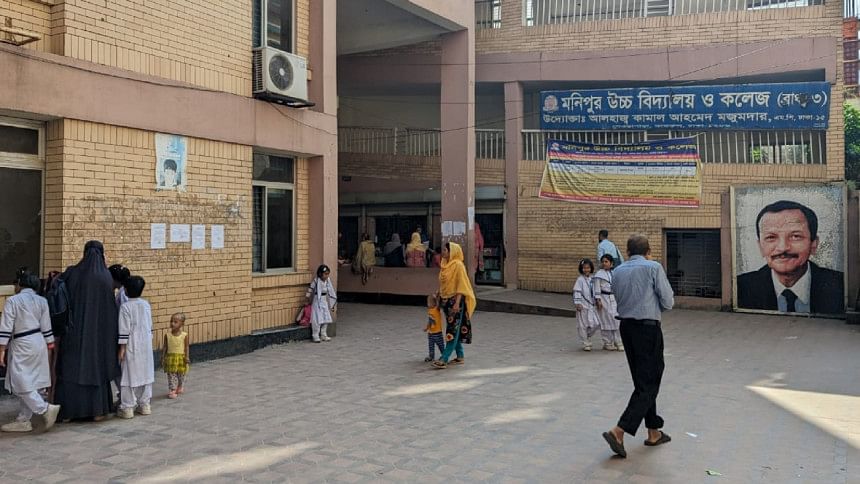 Student attendance was significantly lower in most educational institutions in Dhaka on the first day of the three-day blockade called by BNP and Jamaat.
Upon visiting at least seven schools in Mirpur, Kakrail, Bailey Road, Science Lab, and Motijheel yesterday, most were found to be open, with teachers present.
However, the student turnout was low.
About 150 students of the currently enrolled 4,000 (morning shift) attended classes, said Tariqul Azam Khan, coordinator (administrative) of Willes Little Flower School and College.
"We assume the students are in fear following the political violence on Saturday and Sunday," he said. The school's academic council is planning to take measures to tighten students' security, he added.
Parents who brought their children to school were also concerned.
"I was confused about whether to take my child to school or not, as we saw vehicles being torched on streets," said Habiba Khatun, mother of a third grader at Monipur High School and College in Shewrapara.
Keka Roy Chowdhury, acting principal of Viqarunnisa Noon School and College, said only 30-35 percent of their morning-shift students were present.
"Parents are in fear due to the blockade. I was also in fear. What will parents do during such political instability?" she asked.
A similar turnout was seen at Government Laboratory High School and Ideal School and College in Motijheel, according to school sources.
The government sent a directive to all primary and secondary schools in July to complete final exams by November 30, keeping the upcoming national election in mind.
But as the political situation has worsened, parents and teachers are now worried about meeting this deadline.
However, school authorities said they have already completed exam preparations.
Meanwhile, many private schools, especially the English-medium ones, held their classes online, while some remained closed.
"My son did not have to step out of the house as the school authority arranged online classes for them," said Fahima Rahman, mother of a tenth grader at Sunnydale School.