Tk 82 lakh toll collected from 15,200 vehicles on Padma Bridge in first 8 hours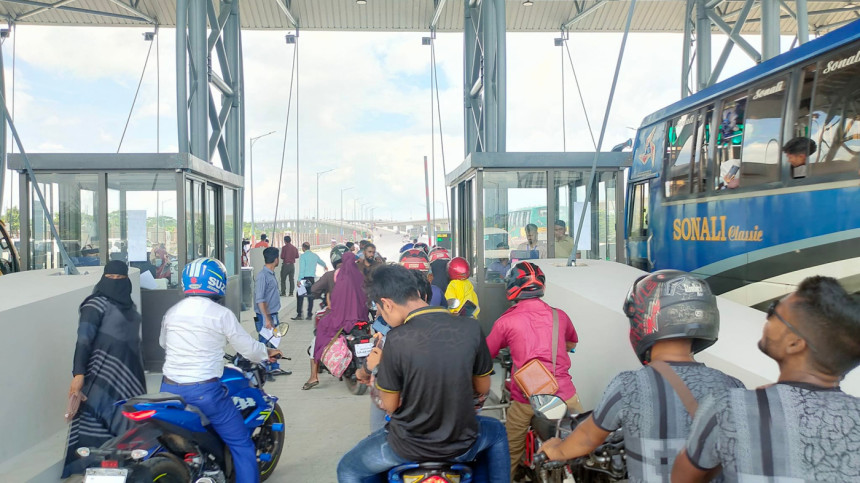 A total of 15,200 vehicles crossed Padma Bridge in the first eight hours today (June 26, 2022) – after the authorities opened the bridge to traffic at 6:00am.
Tk 82,19,000 toll was collected from vehicles on Padma Bridge, from 6am to 2pm today, an official of Bangladesh Bridge Authority told The Daily Star.
Prime Minister Sheikh Hasina yesterday inaugurated the long-cherished bridge, ending the long wait for direct communication between Dhaka and the southwestern districts.