Those who opposed Padma Bridge are "enemies of Bangladesh", High Court says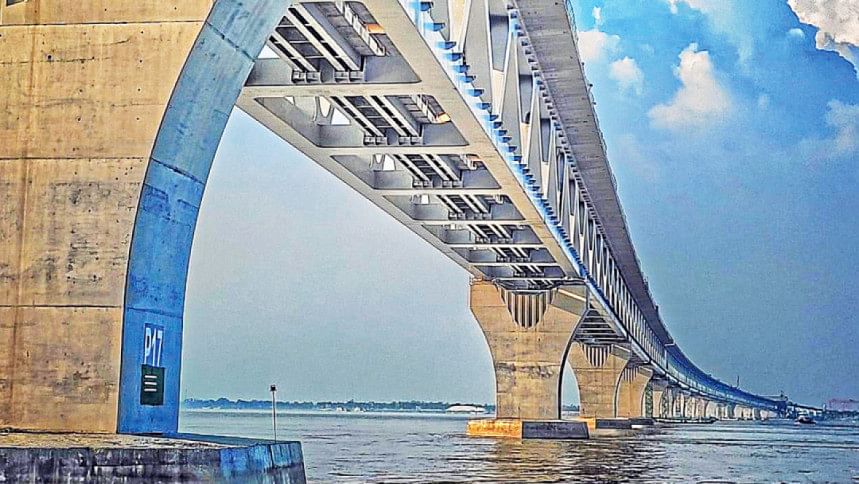 The High Court today (June 27, 2022) observed that those who had opposed the Padma Bridge construction are enemies of the country and nation, and they must be identified.
"Padma Bridge is a national asset and our pride. If there is no conspiracy, why was the financing for construction of Padma Bridge stopped? Those, who are against the Padma Bridge and such development, are enemy of the country and nation, and must be found out," the HC bench of Justice Md Nazrul Islam Talukder and Justice Kazi Md Ejarul Haque Akondo said.
The HC bench made the observation during hearing on a five-year old suo muto (voluntary) rule over formation of an enquiry commission to identify the "culprits who made up false stories" over corruption involving the Padma Bridge project.
The court set tomorrow (June 28, 2022) for further hearing and passing order on the rule.
On February 15, 2017, the HC issued the rule asking the government to explain in two weeks why it should not be directed to form an enquiry commission to identify the "culprits who made up false stories" about corruption regarding the Padma Bridge project and why it should not be ordered to bring those behind such stories to justice.
The then HC bench of Justice Quazi Reza-Ul Hoque and Justice Mohammad Ullah had issued the rule on a suo muto move following media reports, citing a Canadian court's decision to acquit all the three accused of corruption conspiracy.
The World Bank, the main financier of the project, raised the allegation in 2011 and eventually withdrew the project. Later, Canadian police sued some top officials of SNC-Lavalin, a Canadian construction firm.