Saima Wazed delivers photo she took of BTV cameramen on Padma Bridge to their surprise
Saima Wazed Putul, daughter of Prime Minister Sheikh Hasina, was seen taking photos with a DSLR camera on the Padma Bridge, on the day (June 25, 2022) of its opening. Two BTV cameramen were captured in some of the photos she took.
A photo was delivered to them by Saima Wazed yesterday (June 28, 2022), to the surprise of the cameramen.
MM Imrul Kayes, assistant press secretary of the prime minister, said this in a Facebook post from his verified profile yesterday.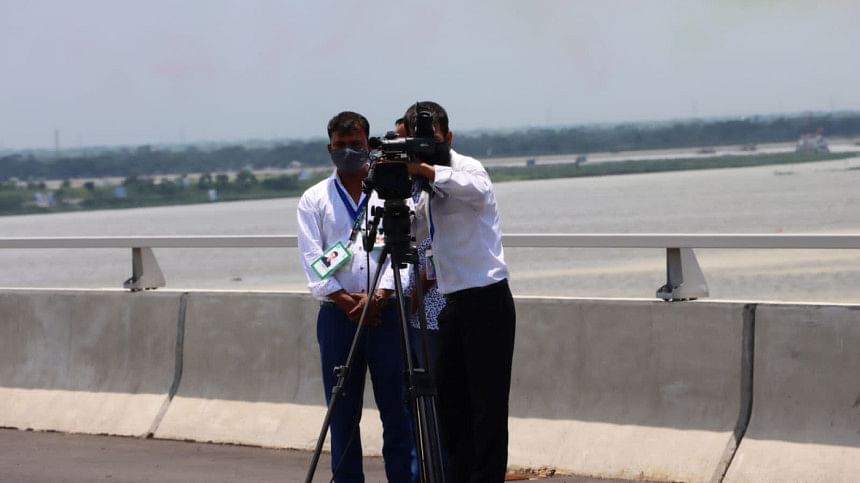 "Prime Minister's ADC asked me via WhatsApp last night to share a picture of two BTV cameramen, working on the Padma Bridge, with them. Prime Minister's daughter Putul had taken the photo with her camera and since she did not have the contact numbers of the cameramen, she had asked to share the picture with them," his post read.
He then called the ADC to gain a better understanding of the situation.
"I was briefly taken aback, and moved by this gesture of Bangabandhu's granddaughter. This is unadulterated affection and love of the Father of the Nation's family members for the masses," he said.