Rail tracks installation on Padma Bridge likely to begin next week: Sujan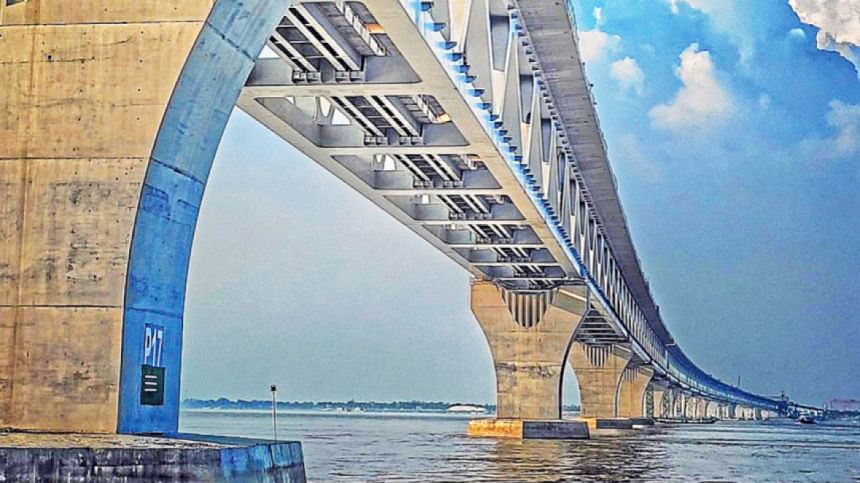 Installation of rail tracks on the lower deck of Padma Bridge is likely to start from next week, said Railways Minister Nurul Islam Sujan today (July 15).
There is a meeting between Bangladesh Railway and Bangladesh Bridge Authority tomorrow and the installation date will be fixed there, he told reporters while visiting the under-construction Mawa Station project site.
"There is a possibility that the installation of rail tracks on Padma Bridge will start from next week," said Sujan.
Trains operation on the Dhaka-Mawa-Bhanga section of the bridge will start from June next year, he added.
Bhanga is already connected with the rail network through Faridpur and thus trains can be operated up to Khulna, Jashore from Dhaka using the new line, the minister said.
Replying to a question, the minister said a technical team will assess whether the vibration on the road bridge will cause problems for track installation. They will solve if any problems arise.
The minister also said the rail line from Khulna to Mongla port will be opened by December this year.
Bangladesh Railway is constructing the Padma Bridge Rail Link Project at a cost of around Tk 40,000 crore to establish a 169km railway line from Dhaka to Jashore via the Padma Bridge.