Parking car to make music video on Padma Bridge: Driver fined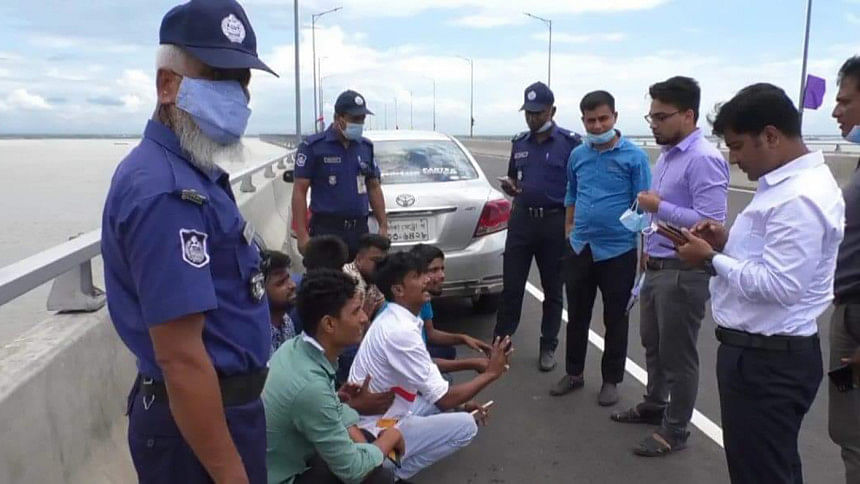 A mobile court yesterday (June 27, 2022) fined a private car driver Tk 1,000 for parking his vehicle on Padma Bridge to make a music video, defying the government ban.
Ashraful Kabir, executive magistrate and assistant commissioner of Munshiganj, who led the mobile court, confirmed the development to our Munshiganj correspondent.
The car was parked between pillar no 13 and 14 of the bridge at the Mawa end of Munshiganj around 1:30 pm to make a music video, he said.
Violating the government ban, the car which was rented from Cumilla, was parked on the bridge on its way to Shariatpur's Zajira, where six-seven youths aged between 20-22 was making music video.
The driver was fined Tk 1,000 and everyone was warned, added the magistrate.