Man posing as PBI official fined for trying to cross Padma Bridge with motorbike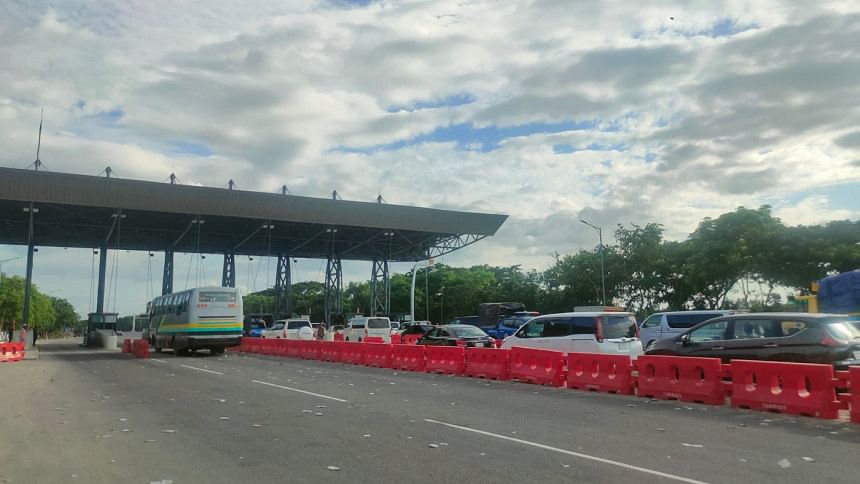 A man was fined Tk 11,000 as he was trying to cross Padma Bridge on motorcycle, posing as an official of Police Bureau of Investigation (PBI), earlier today (July 8, 2022).
Md Abul Kalam Azad, a resident of Uzirpur area in Barishal, was fined under Road Transport Act, reports our Munshiganj correspondent quoting Md Raju, sub-inspector of Louhajong Police Station.
According to the sources of traffic police, the on-duty policemen intercepted two men on motorbike, including Abul Kalam Azad, at the check-point near Padma Bridge toll plaza.
During questioning, Azad, who was wearing police shoes, introduced himself as a PBI official and told police that his relatives are in police force.
On-duty policemen verified his claim and found it untrue, said SI Raju.
Later, he was fined under Road Transport Act, informed the police personnel.