Experimental automatic toll collection starts at Padma Bridge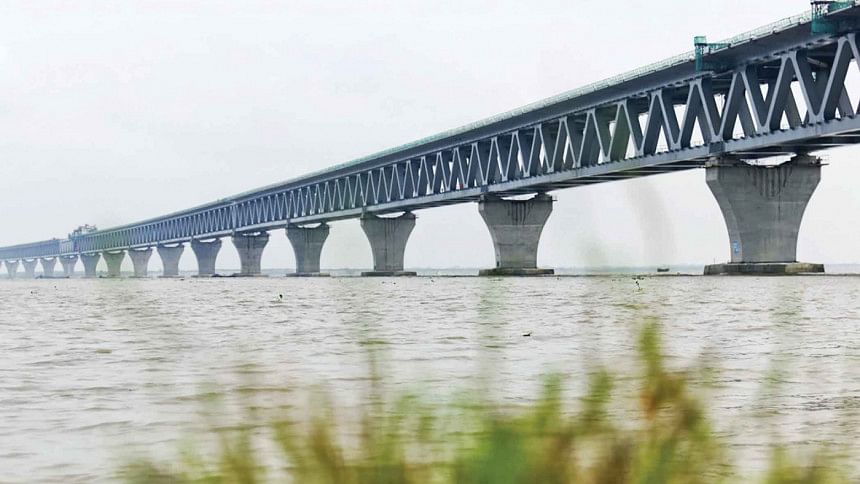 Automatic toll collection from moving vehicles, known as the Electric Toll Collection System (ETCS), has started on a trial basis at the Padma Bridge today.
This experimental toll collection started at one booth at both ends of the Padma Bridge at 10:30am using the Radio Frequency Identification (RFID) system, reports our Munshiganj correspondent
Any registered vehicle in front of the toll plaza will be detected by a camera and toll will be collected automatically. Once the prescribed toll is collected, the automatic barrier will be raised and the balance will be displayed on the screen.
Md Manjur Hossain, secretary of Bridges Division, started the experimental programme this morning.
"This programme has started on an experimental basis from Wednesday morning. It will make the toll collection on the Padma Bridge faster and easier. For now, this toll collection programme will continue on a trial basis. A registration booth for the smart toll system will be here. Those who want to register can register from here."
He also said, "There will be a touch booth. If anyone has a card, they can use the card. Every booth has cash and debit card facility."
An ETCS registration booth has been set up on the east side of Padma Bridge Uttar Police Station at the Mawa end, reports UNB