Sumitra Sen passes away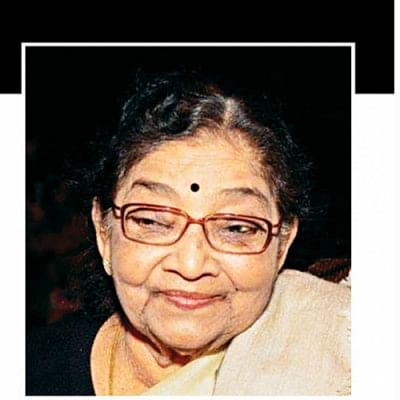 Legendary singer Sumitra Sen passed away at her Kolkata residence early yesterday.
She was 89.
Her daughter Srabani Sen, also an acclaimed Rabindra Sangeet artiste, confirmed the news via a Facebook post. "Mother has left us today [yesterday] at dawn," her post read.
Sen was suffering from old-age complications and had been undergoing treatment for severe bronchopneumonia. She was rushed to hospital on December 29 after her condition deteriorated. However, her family brought her home after consulting doctors, reports Times of India.
Her condition further worsened on January 2 and she passed away in the early hours of the next day, the report further read.
West Bengal Chief Minister Mamata Banerjee, in a statement, expressed her condolences over Sen's death.
"I am deeply saddened by the sudden demise of Sumitra Sen, who had enthralled the audience for decades. I had a close relationship with her for a long time. The West Bengal government had awarded her 'Sangeet Mahasamman' in 2012. Her passing is an irreparable loss to the world of music. My sincere condolences to Sumitra di's daughters Indrani and Srabani, and her fans."
Sen had given innumerable Rabindra Sangeet renditions during her long and illustrious career spanning four decades, including "Megh Bolechhe Jabo Jabo", "Tomari Jharnatalar Nirjone", and "Sakhi Bhabona Kahare Bole".