Maliha Khatun's death anniv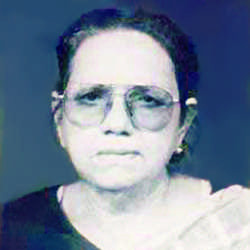 Today is the 20th death anniversary of Prof Maliha Khatun, said a press release.
She was an educationist, writer, philanthropist, social worker, recipient of Begum Rokeya Padak and many other awards, and a crusader for women and children rights.
Prof Maliha Khatun touched the lives of many in one lifetime. All are requested to remember her in their prayers.