Adieu, giant of Bangla cinema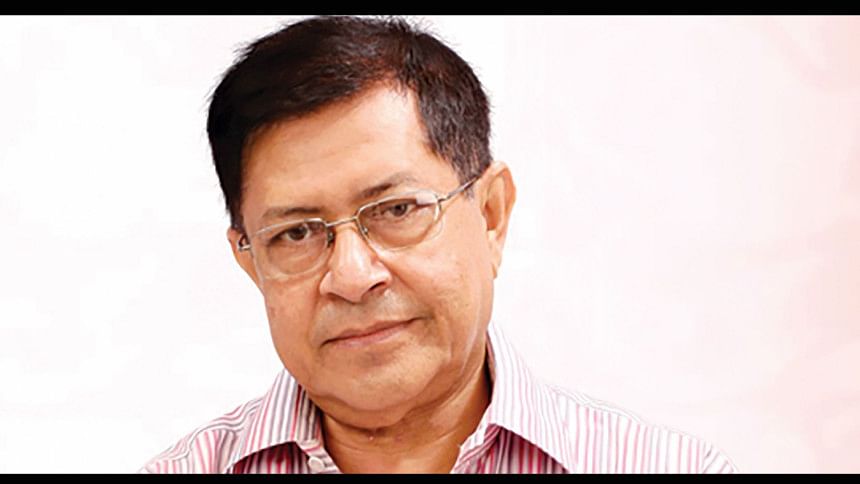 Ekushey Padak recipient, national award winner and eminent filmmaker Syed Salahuddin Zaki passed away at United Hospital in the capital's Gulshan on Monday.
He was 77.
The news of his demise was confirmed by Channel i's Managing Director Faridur Reza Sagar.
According to Zaki's colleagues, he suddenly began experiencing breathing problems around 10:00pm. His wife Shahana Begum rushed him to the hospital. By the time they reached, he had passed away and the doctors declared him dead upon receiving him.
Born on August 26, 1946, Zaki was known as more than a filmmaker. He was also a scriptwriter, actor and author.
After completing his education in Pune Film School from 1973 to 1976, he came back and made the popular film "Ghuddi", starring Suborna Mustafa and Raisul Islam Asad with Shafiqul Islam Swapan behind the camera.
The film's song "Abar Elo Je Shondha", sung by Happy Akhand and written by Kawsar Ahmed Chowdhury, gained widespread popularity along with the film itself.
In 1980, he was given the National Film Award for Best Screeplay for "Ghuddi", and then went on to make films like "Lal Benarasi" and "Ayena Bibir Pala".
In the late 90s, he also served as the chief executive of Bangladesh Television.
In 2021, he was honoured with the prestigious Ekushey Padak.
Though Zaki could not keep up with his former self due to old age complications, his passion for filmmaking was far beyond his ailments' reach.
Besides making some telefilms in recent years, he also finished working on two films "Aparajeyo Eka" and "Krantikal" (a Ghuddi sequel), which are yet to be released.
Information Minister Hasan Mahmud in a condolence message yesterday said the multifaceted director, storyteller, screenplay writer, actor, and writer Syed Salahuddin Zaki will forever be remembered and cherished through his works.
State Minister for Culture KM Khalid has expressed deep sorrow at Zaki's death, reiterating how this stalwart of cinema will be forever remembered through his works.
After his son and daughter return from Canada, Syed Salahuddin Zaki will be given his final respects at Central Shaheed Minar from 11:00am to 12:00pm on September 21.
After Zuhr prayers, his namaz-e-janaza will be held at Taqwa mosque in the capital's Dhanmondi at 1:30pm.
He will then be taken to Channel i office for a final tribute, before being laid to rest in his parents' grave in Azimpur cemetery.
Reminiscing Zaki on Page 10