Workshop on div river affairs held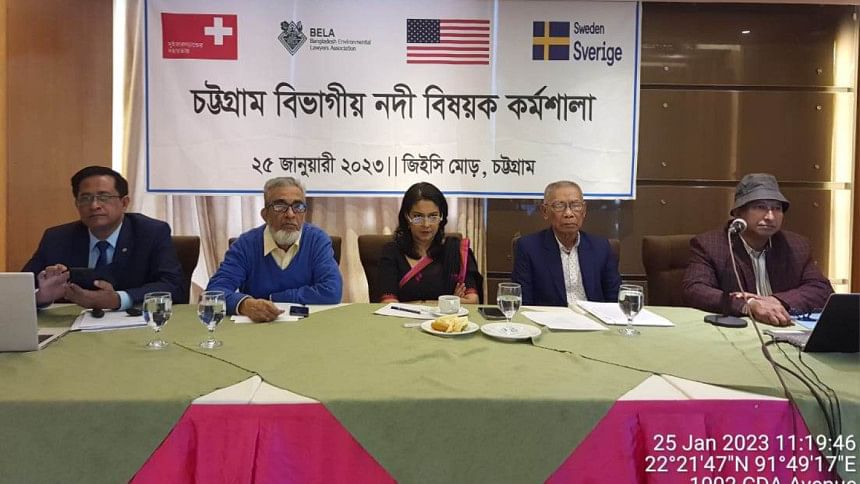 A comprehensive and integrated action plan and participation of all stakeholders can save the rivers of Chattogram division, which are facing extinction due to encroachment, grabbing and pollution, said speakers yesterday.
Besides, political will and institutional reform are mandatory to revive grabbed rivers from the hands of influential people, they said.
They said this at a workshop titled "Chattogram Divisional Rivers Affair Workshop", organised by Bangladesh Environmentalist lawyers Association (Bela).
The workshop was presided by Syeda Rizwana Hasan, chief executive of Bela; Prof Shafiq Haidar Chowdhury, former professor of Chittagong University's (CU) zoology department; Prof Manjurul Kibria, coordinator of Halda River Research Laboratory (HRRL) of CU; Shuvash Barua, vice president of Planned Chattogram; journalist Aliur Rahman.