Women paint a grim picture of workplaces
HC directive to form sexual harassment complaint committees in workplace, educational institutions still mostly ignored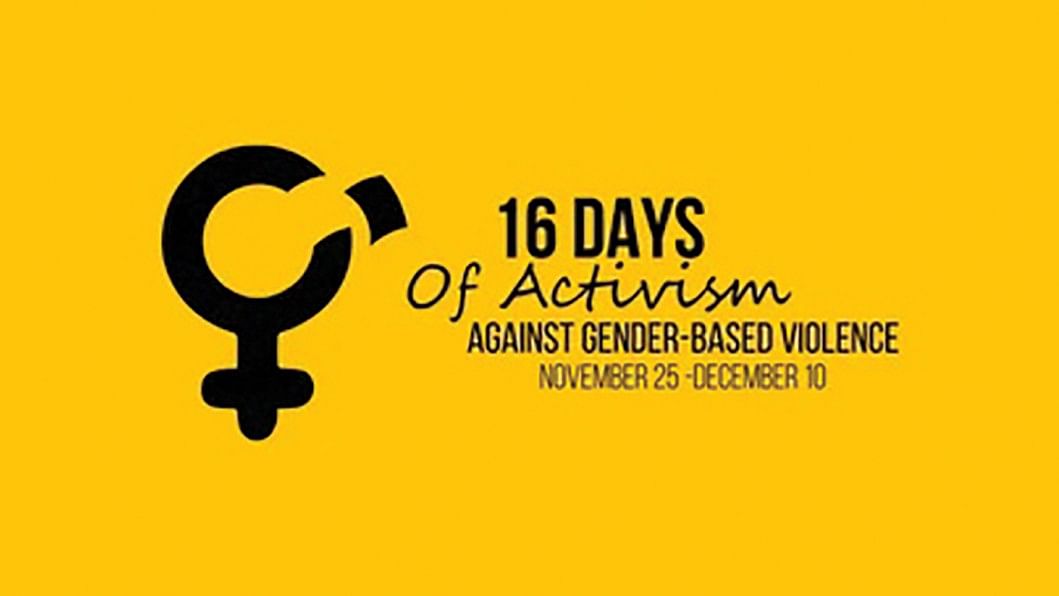 It has been 13 years since the High Court gave directives to form sexual harassment complaint committees in the workplace and educational institutions, but there has been little to no progress so far.
In 2008, the Bangladesh National Women Lawyers' Association filed a Public Interest Litigation with the High Court, requesting guidelines to protect women and girls from sexual harassment in the workplace and educational institutions.
A year later, the HC issued a directive with guidelines, urging employers to form a seven-member sexual harassment complaint committee, headed by a female employee, if available, and with at least two members from outside the organisation -- preferably those working on gender issues and sexual abuse.
The complaint committees have to submit annual compliance reports to the government on said guidelines, according to the directive.
However, to this day, an overwhelming majority of government and private institutions do not have any such committee, and sexual harassment continues to be an everyday affair for a large number of working women.
To gauge the extent to which women are subjected to sexual harassment in the workplace, The Daily Star interviewed 40 female employees from different government organisations, NGOs, banks and financial institutions, media houses and corporations between October 26 and November 14.
The interviews, conducted both online and in person, revealed some horrific realities.
Of the interviewees, 28 women said either they or their female colleagues faced physical, verbal, mental or cyber abuse in their existing or former workplace at the hands of their bosses, supervisors or colleagues.
At least 10 women said they were harassed by their bosses, while 16 others were targeted by colleagues.
The complaints include asking for sexual favours, forcible kissing, hugging, ogling, sending inappropriate web links, making objectionable comments on attire, sending indecent text messages, and perverse forms of flattery in the workplace.
Women often refrain from reporting these incidents due to the associated social stigma, a lack of action and feared negative repercussions on their careers.
Of the 28 women subjected to harassment in the workplace, 20 said they did not report the incident to authorities, 18 said they did not have a sexual harassment committee, and four said they did not know about the existence of any such committee.
At least 13 women said they faced physical abuse, 18 said they faced verbal and mental harassment, and 10 said they were subjected to cyber abuse.
One of the interviewees, a widow with a child, said her colleague first proposed forming an "unconditional friendship" with her but soon started sending romantic songs.
"He is quite shrewd. If someone in the office notices, that's a problem, right? So, he would suggest that I meet him outside the office. I would refuse. And then one day after work, he started to physically harass me. I somehow managed to save myself," she said.
The woman said she informed the head of the department, who remained silent regarding the matter.
"The person also did the same thing with two of my colleagues, but he held an important position. As such, no action was taken against him."
Another interviewee said her harasser was the head of a section in her workplace.
"He used to try and hold my waist, grab me by the arm. He once tried to lift me, and, on one occasion, he barged into the women's washroom to try and forcefully kiss me. I was married at the time and so was he. I screamed and pushed him until he left."
She, however, did not complain to anyone as the harasser was close to the chief of the organisation, and the woman was quite young and feared dire consequences if she complained.
The interviews also revealed that many women had to leave their jobs following such incidents.
One interviewee recounted her experience saying her harasser first resorted to "sexual" flattery, manipulation and trying to spend private time with her.
"One day, he suddenly told me his wife is old and is unable to have sex with him, and he wants me to participate. Upon repeated refusals, his verbal abuse got worse. He tried to pressure me more and more. I was not allowed to talk to my colleagues about this and if I did, they were singled out and unjustly reprimanded, abused verbally with wrongful accusations …," she wrote.
"My seating arrangement was changed to ensure I was away from my friends [especially male colleagues]. I was placed in a position from where I could not talk to anybody. I was also demoted. He gaslighted me into believing that I would not get any other job and my skills were not enough.
"The situation became so dire that I had to quit my job abruptly."
She added, "He held a position just one rank below the head of the organisation. So, there really wasn't anyone to complain to, and the head himself was accused of sexually harassing his colleagues, so I didn't think there was any scope for justice."
An overwhelming majority said they didn't think complaining would bring any change, as the hierarchy of the harasser mattered. Many others said they could not risk losing their jobs.
"I didn't file a complaint because our HR is inefficient and people have gotten away with illicit conduct before," one woman wrote about her reluctance to complain.
What was gathered from the survey was that if someone did complain, the authorities concerned made ridiculous suggestions.
"The authorities told me that some people simply have a 'habit' of talking to people while looking at their breasts or chest area. So, [they suggested that] I should, before complaining, check if staring at people's breasts is a matter of habit for the particular person."
UPDATE ON HC GUIDELINE
On October 21 last year, advocates Md Shahinuzzaman and Sayeda Nasrin filed a writ petition on behalf of Ain O Salish Kendra, seeking implementation of the decade-old High Court order to prevent sexual harassment of women and children in the workplace and educational institutions.
"The secretaries of 40 ministries, including public administration, registrar general of the Supreme Court, the Bar Council and the University Grants Commission were made respondents in the petition," said Nasrin.
So far, only the Supreme Court and the securities and exchange commission responded, saying they formed a committee based on the HC guidelines.
The other respondents were silent.
WHAT CAN BE DONE
Different ministries, under which organisations operate, have an important role in implementing this guideline, said Nasrin. "The cabinet secretary, especially, could play the most vital role here."
She added, "Although international NGOs have done a great job in terms of forming [sexual harassment prevention] committees, the government organisations are lagging behind. There is a negative perception about establishing one as they think having such a committee means admitting to the occurrence of sexual harassment in the workplace."
They fail to understand that a committee can help create a harassment-free environment, where employees get to their jobs without fear, she added.
Fauzia Moslem, president of Bangladesh Mahila Parishad, said the number of women in the labour force has increased over the years, but there has been no proportionate change or improvement in men's attitudes, which is why incidents of sexual harassment continue to occur.
"We have to formulate a law, and must have a focal authority responsible for this. Otherwise the guidelines will never be implemented properly."