Women and girls most vulnerable to climate change
Says speakers at UNFPA photo exhibition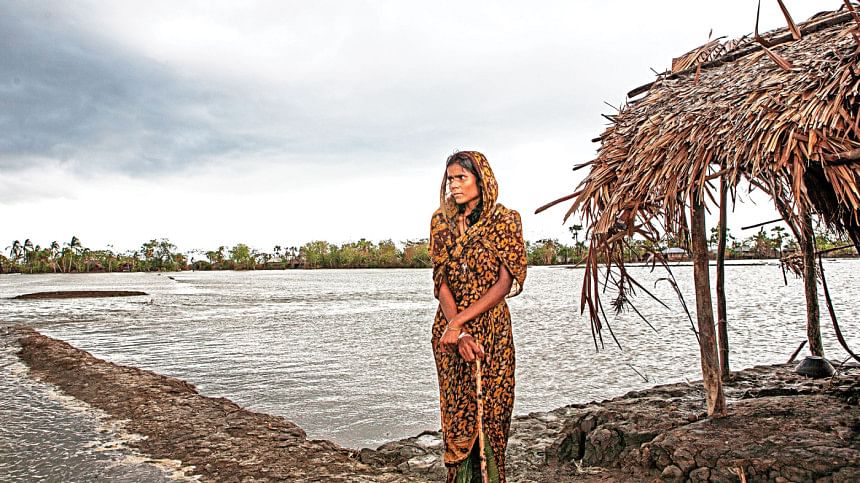 The United Nations Population Fund (UNFPA) and the Australian High Commission in Bangladesh yesterday jointly launched a photo exhibition, advocating for an increased attention on upholding the rights of women and girls during disasters.
The exhibition was organised at National Museum, to raise awareness on the impact of the climate crisis on women and girls.
It will continue till November 16. All the photos displayed at the exhibition were captured by photographer Naymuzzaman Prince of UNFPA Bangladesh.
Terming Bangladesh one of the most disaster-prone countries in the world, speakers at the programme said the effects of climate change impact everyone, especially, women and girls in the country.
It also intensifies life-threatening dangers for women and girls, such as going missing, being trafficked, and being sexually abused, among others, they said.
UNFPA Representative Kristine Blokhus, Deputy High Commissioner of Australia Nardia Simpson and UN Resident Coordinator Gwyn Lewis spoke at the event.
Speakers also held a discussion at the event, moderated by Dr Ahsan Uddin Ahmed, member of the Independent Technical Advisory Panel of the Green House Fund.