Woman escapes fire, only to die of heart attack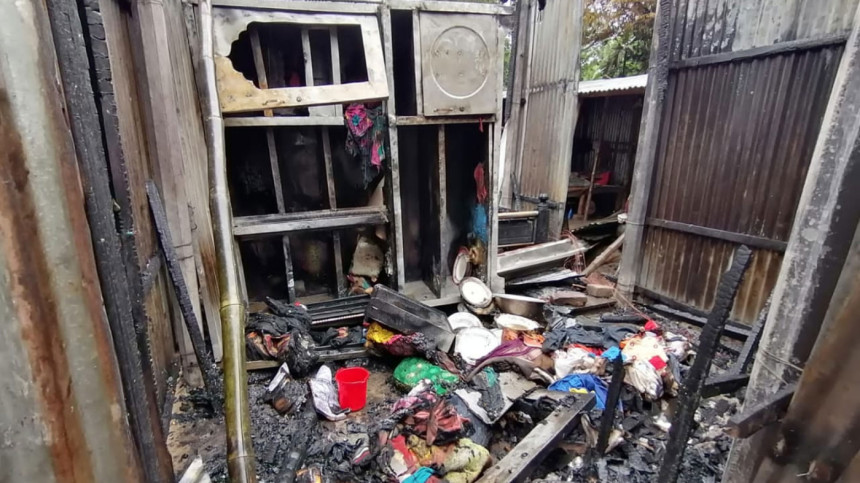 The wounds you cannot see can be more critical than physical wounds, sometimes even life threatening.
Despite escaping a fire unscratched, a Manikganj woman died of heart attack yesterday.
Firefighters found Saleha Begum (70) outside her home in a nauseous condition when they responded to the blaze in the afternoon. She was immediately rushed to a local medical facility where the ongoing doctor declared her dead.
The fire broke out at the residence of Shahidul Islam in Harirampur upazila of Manikganj in the morning.
Fire service officials told this correspondent that the fire originated from the kitchen of Shahidul and immediately spread to  seven nearby houses. On information, a unit of fire service went to the spot after an hour and doused the flames after trying for  55 minutes.
All the valuables in the said houses were reduced to ashes, according to locals.
Shahidul is the grandchild of the victim Saleha, on whose house the fire first started.
"All the houses that were burnt to ashes were mine and my cousins.  Beside the valuables, at least  70 maunds of paddy and about 100 maunds of onion were destroyed in the fire."
"One of my goats was also burnt to death," he added.
The loss was too much for Saleha to take, said Gopinathpur Union Parishad (UP) Chairman Abdul Matin Moll.
Contacted, doctors said what caused the heart attack can be confirmed after an autopsy.