Winter brings risk of pneumonia for children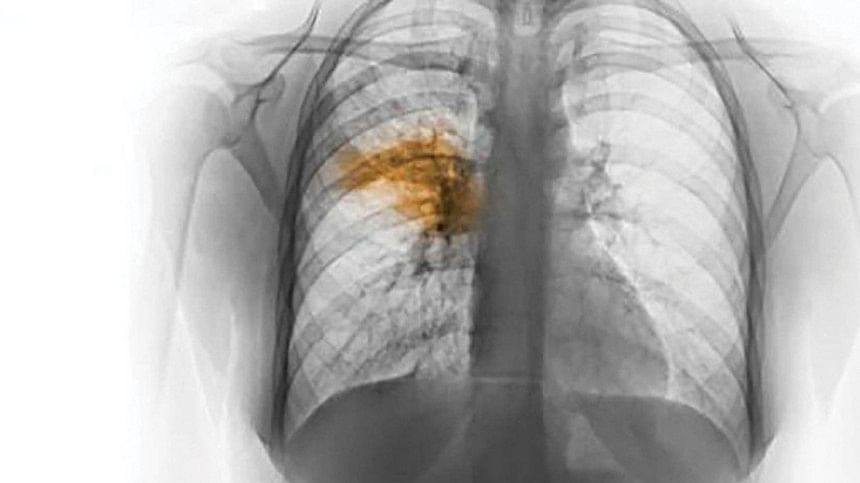 Children under 5 most vulnerable to pneumonia 
Bacteria, viruses, fungi common causes for infection 
Common symptoms coughing, breathing problems, fever Over 24,000 children die of pneumonia in country per year
Most deaths prevented with vaccines, low-cost antibiotics
Medical access not sufficient to tackle disease
With winter's arrival, physicians have urged parents to stay extra cautious to keep their children safe from pneumonia.
They advised the parents to ensure proper and timely treatment if their children get infected with pneumonia to avoid fatalities.
Pneumonia, which is caused by bacteria, viruses or fungi, leaves children to fight for their lives, as their lungs fill with pus and fluid caused by the disease.
"Falling sick with cold and cough sees a rise in winter. But there are differences between normal flu and pneumonia. We have to be extra cautious for children, especially those under the age of five," said Prof Iffat Ara Shamsad, head of the paediatric department at Dhaka Medical College.
As pneumonia is an infection of the lungs, its most common symptoms are coughing, trouble breathing and fever, she said.
"Children with pneumonia usually experience fast breathing, or their lower chest may draw in or retract when they inhale. In case of normal cough or fever, there's no breathing issue."
If parents observe pneumonia symptoms among their children, they should visit a doctor or hospital immediately, she suggested.
At Dhaka Medical College Hospital, the number of children suffering from pneumonia have already started rising.
"We've been receiving some eight to 10 childhood pneumonia patients every day recently. It will continue rising as November and December is the peak season for pneumonia cases in our country," Iffat said.
Pneumonia is still the main cause of deaths for children under five in Bangladesh. But if intervened timely, pneumonia can be cured, according to the experts.
Surveys have found that parents often take their children to the hospital at the last moment, especially when they need critical interventions like oxygen support.
As a result, more than 24,000 children still die of pneumonia in the country every year, which is around 18 percent of all child deaths under the age of five.
Most pneumonia deaths can be prevented with vaccines, and easily treated with low-cost antibiotics. But a small percentage of one-year-olds in Bangladesh still remain unvaccinated for viral pneumonia, and more than half of children suffering from pneumonia symptoms cannot avail effective medical treatment.