What Adani Group has to say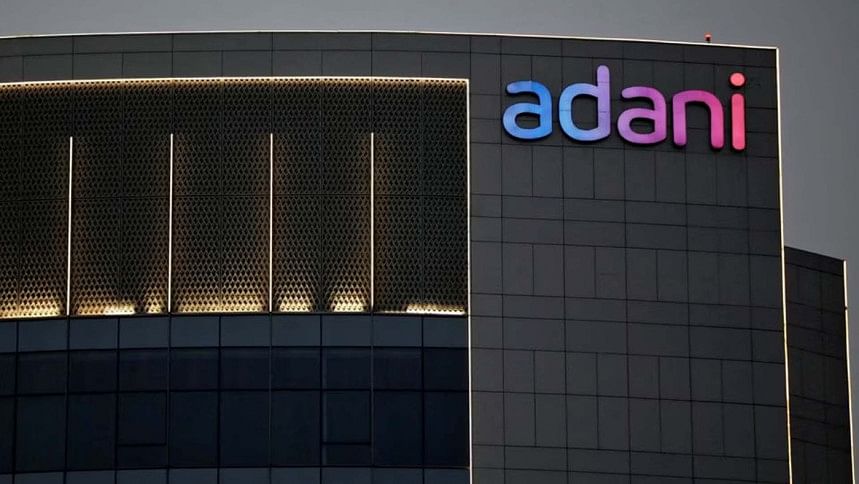 The Daily Star contacted Adani Group for clarifications on certain aspects of the PPA and we are publishing the emailed comment from the Adani Group headquarters in Ahmedabad in India ad verbatim.
Would Adani Power be charging BPDB for 6,000 kcal/kg coal but bringing in an inferior grade of 4,600 kcal/kg coal?
This question arises on account of misinformation spread by vested interests or a serious gap in understanding how energy cost is calculated.
Please note that energy cost would be billed only for the cost of actual kcal/kg coal proportionately adjusted with the global index that is published for 6,332 kcal coal. Thus, coal having a 4,600-kcal calorific value (as required for boiler and not really inferior) would be charged in proportion to the benchmark global index, as clearly defined in the PPA.
For instance, the reference HBA index for 6,332 kcal coal is $197, as announced for March 2023 and since the plant would consume 4,600 kcal coal, the effective free-on-board price would be $143 per metric tonne and not higher!
Would Adani Power not be passing on the benefits of the plant's SEZ designation?
Adani has not charged BPDB anything yet and hence all mischievous propaganda of vested interests.
It is pertinent to note that the cost of power from the Godda project would be lower than the comparable projects since PPA with Adani Power Jharkhand (APJL) provides for a lower freight.
As per the formula provided in the PPA, ocean freight for March would be $10.4, which would be far lower than other similar power projects that would be charging almost close to double the freight cost owing to pass-through provisions.
Since the Godda project is at a designated SEZ, power consumers of Bangladesh will not have to pay for custom duty, taxes and Cess, as applicable per the current norms.
This makes the power tariff of the Godda project more competitive, compared to other contemporary stations, which would eventually contribute to the people of Bangladesh getting more competitive power.
Is there no formula behind the excessive capacity payment; was it was arbitrarily decided?
This is yet another case of misinformation. Unlike other power generation projects whose electricity bill includes taxes and other duties, APJL's bills shall be without such levies as rightly indicated by you that it has been granted some tax benefits.
Capacity charge, under the PPA with Adani Power, is competitive with other similar generating stations in Bangladesh such as Rampal, S Alam and Matarbari.
Additionally, Adani Power has also, on its own goodwill gesture, waived off fixed charges for being available and never billed any capacity charge until the grid station at Bogura and the associated transmission system becomes operational.
APJL would charge fixed costs as per the terms defined in PPA, once the power supply starts in the right earnestness as envisaged from March 2023.
As for the addition of the supplementary tariff and political event clause that essentially protects Adani, please appreciate that all provisions of PPA in respect of the above aspects are the same as any other PPA that Bangladesh has signed with other contemporary and comparable stations such as Rampal Power Station, S Alam Power Plant and Matarbari Power Plant.
Is there no option for reconciliation at the end of the year?
BPDB executives have made arrangements for metering at Godda end (duly sealed by them) as also at their receipt end in Bangladesh and these are all data available online to the National Load Dispatch of Bangladesh.
Thus, the transaction is transparent and we request you highlight these facts.
There is an absolute right available to BPDB to have a metering counter check based on metering at sending and receipt end, which has been completely sealed and calibrated by BPDB engineers.
Moreover, PPA has adequate penalty provisions for failure in test readings and these are standard clauses similar in all PPAs like Rampal Power Station, S Alam Power Plant and others.
Would Adani Power be open to renegotiation on the PPA about some of the controversial aspects in it?
As clarified, the terms of the PPA are not only fair but also comparable with comparable power generation projects.
You would appreciate that PPA is a legally binding document drawn after much deliberations and negotiations by multiple stakeholders and lenders are party to the same.
However, we are committed to ensuring that the delivered tariff would either be competitive with peer stations like Payra and Rampal or lower.
This is being done because we are aware of its competitiveness, whereas vested interests have spread all kinds of miscommunications.
We would do all actions in the interests of the electricity consumers of Bangladesh.
Our gesture of not billing for fixed costs when transmission infrastructure to evacuate electricity has got delayed on the Bangladesh side demonstrates our commitment to the relationship with Bangladesh.
All the contractual clauses are palatable and equally embedded in the contract that already covers issues raised in your query.
Adani Power is a listed entity operating in a highly regulated environment and it will keep the concerned stakeholders posted from time to time with operational and financial details.