Custodial Death of Jonny in 2014
'We're still deprived of justice'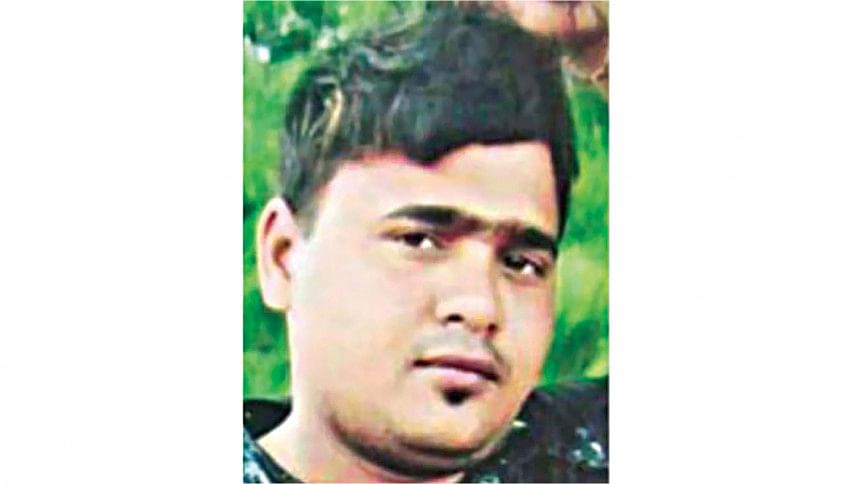 Family members of Ishtiaque Hossain Jonny, who was brutally tortured to death in police custody in 2014, are yet to get final justice from the High Court, due to the lengthy legal tangles in disposing of related appeals.
Jonny's family members are suffering, emotionally and financially, but are yet to get any compensation, although the trial court had directed for it over 22 months back. All because the HC has stayed the order.
Besides, two fugitive convicts have not been brought to book, while appeals of three convicts, who are now in custody, have remained unsettled at the HC.
The two children of Jonny couldn't have gotten admitted to school this year if rights organisation Ain o Salish Kendra (ASK) hadn't come forward to financially help the family.
"We're still deprived of final justice. We've almost become destitute fighting the long legal battle," Jonny's brother Imtiaz Hossain Rocky told The Daily Star.
Rocky has almost become physically disabled, as police tortured him alongside Jonny, on February 8, 2014.
Rocky, now 32 years old, works at a car-workshop to support his six-member family, which include Jonny's widow and two children.
"Neither the government nor police has given us any financial assistance. They haven't even arrested the two convicts," Rocky said.
"I can't work regularly, as I become sick very often due to the torture. We now want the High Court to settle the case quickly and give the verdict," he said.
Rocky said rights organisation Bangladesh Legal Aid and Services Trust (BLAST) has been providing them with legal assistance, and ASK has given some financial support.
"With ASK's assistance, Jonny's son was admitted to sixth grade and daughter to fourth grade in separate local schools this year. We are grateful," he said.
According to the case statement, a group of 25 to 26 police officers -- including then sub-inspector of Pallabi Police Station Zahidur Rahman -- raided a house during a wedding ceremony in Pallabi's Irani camp area and picked up Rocky and Jonny, who was 28 years old, on February 8, 2014.
Police informants Sumon and Russell called police after Jonny slapped Sumon for harassing women at a programme. Police brutally tortured the brothers at the station.
After Jonny fell sick the next day, he was admitted to a local clinic. Later, he was transferred to Suhrawardy Hospital, where doctors declared him dead.
On August 8, 2014, Rocky filed a case with Metropolitan Sessions Judge's Court of Dhaka.
On September 9, 2020, Judge KM Emrul Kayesh of the court sentenced three former officers of Pallabi Police Station to life imprisonment and two others to seven years in jail.
The three officers are former sub-inspector Zahidur Rahman, and former assistant sub-inspectors Qamruzzaman Mintu and Rashedul Islam. The two other convicts Sumon and Russell.
Besides, the court asked each of the officers to pay Tk 2 lakh to the plaintiff as compensation.
This was first verdict under the Torture and Custodial Death (Prevention) Act, 2013.
Mintu and Russell are on the run.
After the verdict, Zahidur, Rashedul and Sumon filed three separate appeals with the HC, challenging their conviction and sentences.
On November 14 last year, the HC admitted Zahidur's appeal for hearing, and stayed the trial court's direction for compensation.
And so, the family still has not received any compensation, BLAST lawyer Md Rezaul Karim told The Daily Star.
Later, the HC admitted the appeals of Rashedul and Sumon for hearing. All three appeals are now pending with the HC.
Hearing will be held after the convicts' lawyers take initiative, Rezaul said.
Zahidur's lawyer Kondaker Gulzar Hossain earlier told this correspondent that they will not move the appeal before the HC after the "situation changes".
The lawyer refused to give any details about the issue.