'We need to be watchful'
Prof Wahiduddin warns about post-LCD challenges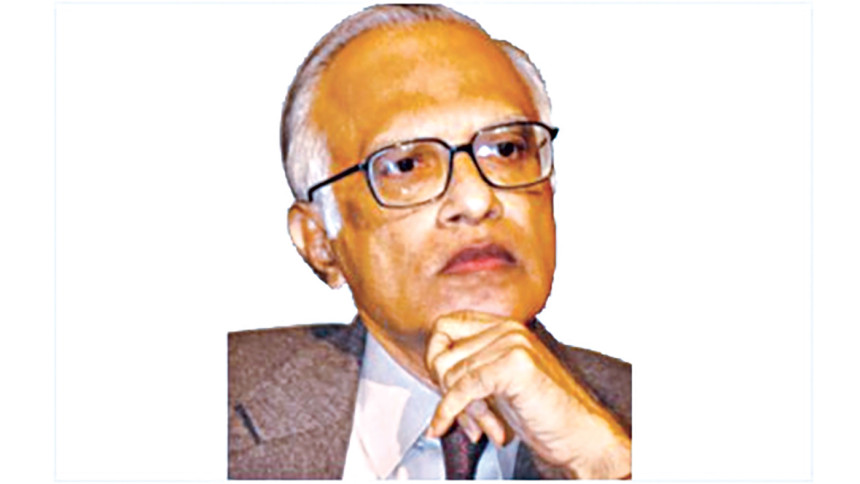 Bangladesh is now cited by many as a country producing billionaires as its high economic growth is increasingly becoming unequal, which undermines the vision of equitable growth to become a rich nation in the next 20 years, Prof Wahiduddin Mahmud has told a development conference.
China, another example of high economic growth, has seen one of the highest rises in income inequality. In contrast, Japan, which had about the same per capita income as Argentina around 1900, is now the world's third biggest economy and its growth has been remarkably equitable, he said.
The noted economist was presenting a keynote paper at the concluding session of the BIDS Annual Conference on Development to mark 50 years of Bangladesh's independence.
"The economic growth studies show that episodes of rapid growth are quite common among the developing countries, but the growth is rarely sustained. That is why we need to be watchful," Prof Wahiduddin said at the event organised by Bangladesh Institute of Development Studies (BIDS) at a city hotel.
He also mentioned the challenges in the post-Least Developed Country (LDC) era, land scarcity, and challenges of governance.
He credited diversification of rural economy as a major driving force for the Bangladesh economy and suggested focused attention to materialise Bangladesh's aspiration to become an upper-middle income nation by 2031 and a developed country by 2041.
"The present danger is that this socio-cultural infrastructure of the market economy may be at the risk of being undermined by political polarisation, ethnic and religious strife and replacement of trusted village elders by politically powerful party cadres."
Prof Wahiduddin said development discourses have spent efforts on how to imitate the success stories of the so-called East Asian tigers. In contrast, the contemporary development literature has given relatively less importance to the example of Japan, which followed its business model tied to workers' welfare and loyalty.
"And it may not have occurred to many as to why Japan has many rich people, but few billionaires," he said, adding that Japan has only 25 billionaires against America's 675 and India's 153.
"Notice that Bangladesh is also now cited as a country producing billionaires, which means we are achieving high economic growth, but it also means that growth has become increasingly unequal," said Wahiduddin, now chairman of Economic Research Group.
He said all success stories have some common elements, like providing an enabling environment for fostering economic entrepreneurship that is also compatible with creating a welfare society. But creation of an enabling environment depends on the country-specific context.
"An immediate concern is the challenges to be faced in the post-Least Developed Country (LDC) era. We have to start preparing ourselves regarding how we shall negotiate our way in the global economic order without the preferential treatment that we have been enjoying," he said.
Most of our trade competitors have already become part of one or more regional Free Trade Arrangements (FTAs), he said, suggesting developing expertise to negotiate FTAs.
Another issue, he said, is Bangladesh's extreme land scarcity. This makes it extremely difficult to have urbanistion and industrialisation without impinging on agricultural land or whatever environmental resources like forests and water bodies Bangladesh is left with.
"If we become even a high-middle income country, we shall have to imagine an environmentally sustainable configuration of land use where we shall be producing GDP per square kilometre that will be higher than most of today's industrialised countries."
He cited findings of a study on economic cost of Dhaka's overgrowth and suggested formulating a strategy for dispersed urbanisation and industrialisation.
The economist said higher public spending and better service delivery will be important to retain gains in social indicators.
He said Bangladesh needs to create the needed skills and capabilities of the increasing labour force with enough employment opportunities as a large number of secondary school graduates remains unemployed.
Wahiduddin, a former professor of economics at Dhaka University, said demographic dividend is a factor fuelling the current economic growth.
This opportunity may last for another two decades. After that the growth of the labour force will slow down due to the aging population, he noted.