'We have won'
Construction of Padma Bridge delayed for 2yrs due to conspiracy, PM tells JS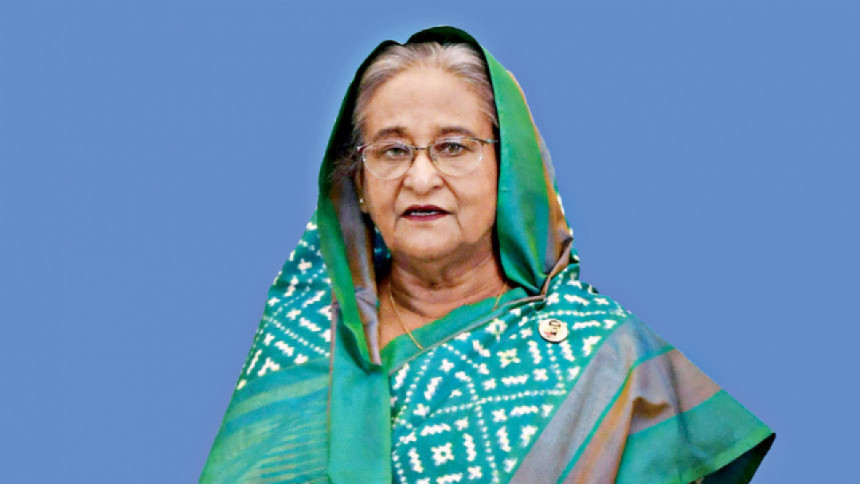 Prime Minister Sheikh Hasina yesterday told parliament that construction of Padma Bridge had been delayed for two years due to conspiracy.
The PM said this in reply to a query from Awami League MP Marina Jahan.
With Speaker Shirin Sharmin Chaudhury in the chair, the question-answer session of yesterday's House was held.
In a scripted answer, Hasina said the people's passion, creativity, courage, patience and commitment are a part of Padma Bridge. "Bangabandhu had said that no one could suppress the Bangalees. They couldn't; we have won."
Hasina, also leader of the House, said the conspiracy started when the tender process for hiring a contractor for construction started.
She said the World Bank, Asian Development Bank, Japan International Cooperation Agency and IDB had suspended loan agreements, alleging corruption.
In 2017, when allegations of corruption were proven false in a court in Toronto, Canada, the World Bank wanted to return to the project. "But in the interest of the country and people, we took the bold decision to implement Padma Bridge with the government's own funds, instead of taking the World Bank loan," she mentioned.
Hasina said the launching of Padma Bridge will accelerate political, social, economic, administrative, cultural and overall development by integrating the two regions of the country.
She said the economic activities surrounding the bridge would play a significant role in reducing unemployment as well as alleviating poverty.
In addition, direct road and rail connectivity will save a lot of working hours of the common people and improve quality of life, she added.
Replying to a question from Jatiya Party's Syed Abu Hossain, the PM said the government is trying to keep prices of commodities affordable by keeping the wheel of the economy in motion.
Highlighting various steps taken by the government to control commodity prices, she said as a result of the initiatives, prices have started stabilising.