Road to Freedom: This Day in Bangladesh Liberation War History
We have truth and justice on our side: Osmany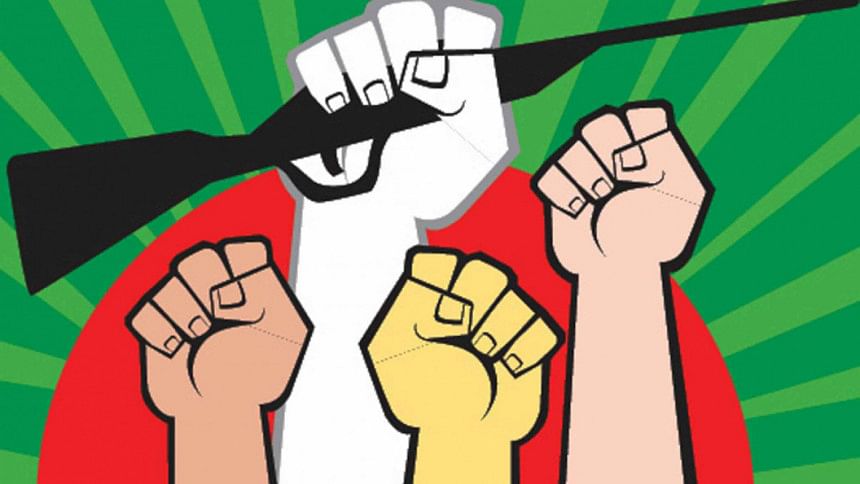 September 24, 1971
OSMANY ADDRESSES MUKTI BAHINI
Commander-in Chief of Bangladesh Forces (Mukti Bahini) Colonel MAG Osmany, in a broadcast to the nation and the Mukti Bahini over Shadhin Bangla Betar, today expressed his heartiest congratulations to the valiant fighters of the Mukti Bahini.
He said, "Our enemy has modern jet aircraft, armoured heavy guns and sophisticated weapons obtained from the USA and the Peoples' Republic of China but we have truth and justice on our side. Fighting against odds, with grim determination and valour, you have attained unprecedented successes on the field. Many have attained martyrdom, many have been wounded or disabled but you have inflicted on the enemy 40 times more casualties in terms of enemy killed."
The commander-in-chief declared that the government had decided to recognise the valiant performances of the Mukti Bahini by awarding them gallantry awards, and recommendations had already been called from the commanders in this regard. There would be four types of gallantry awards: Gallantry of the Highest Order (Cash 10,000 rupees), Gallantry of a Very High Order (5,000 rupees), Gallantly of a Commendable Order (2,000 rupees), and Gallantry of an Order Worth Recognition (certificate of gallantry).
He further said the families of those who were killed in action would get an immediate cash grant and, in addition, the government would arrange for their accommodation and food. After the war they would be given a monthly grant. The government had already called for names from commanders in this regard. Those who became disabled would be physically rehabilitated and would also be resettled in society, added Osmany.
The commander-in-chief called upon the nation and Mukti Bahini members to step up the fight and said, "Wherever you are in Bangladesh, in the rivulets, lakes, fields and remote recesses of the rural interior, on the riverine highways, land routes, rural markets, industrial centres, towns and cities -- strike the enemy with whatever you can find. Strike him hard. Destroy him. Obliterate all semblance of his existence. [Go] Forward my countrymen to protect the lives and honour of our men and women, to secure the future of our citizens, whatever be their religion, caste or creed and to defend the independence of Bangladesh."
ON THE WAR FRONT
In the Kushtia-Jashore-Khulna sector, Mukti Bahini ambushed a Pakistani patrol near Kutubpur and killed two enemy soldiers. Earlier Mukti Bahini carried out a number of raids on Pakistani positions in Raghunathpur, Sarha and Churamankati in Jessore district killing 11 Pakistani troops including an officer.
In the Rangpur-Dinajpur-Rajshahi sector, Mukti Bahini shelled Pakistani positions at Sulipukar, Pakuriaghat, Pakijria, Thanthania, Balanoor and Manchosha killing 32 Pakistani soldiers and 21 razakars. In Pakuria alone the enemy troops suffered 16 casualties. Mukti Bahini destroyed seven enemy bunkers in the area. On the night of September 24, Mukti Bahini raided Pakistani positions near Chilahati, killing three Pakistani troops and injuring 52. Near Jabai, Mukti Bahini killed seven Pakistani soldiers in a fatal encounter.
STEPS TAKEN BY YAHYA NOT ENOUGH: SIR ALEC
Sir Alec Douglas-Home, British foreign secretary, yesterday made a statement in the House of Commons that measures taken by Yahya Khan was not enough and that the international community should do far more than what it was doing to help India with her enormous problem with refugees from East Pakistan.
Shamsuddoza Sajen is a journalist and researcher. He can be contacted at [email protected]