VGF Programme In Ramadan: 1cr families to get 10kg rice each for free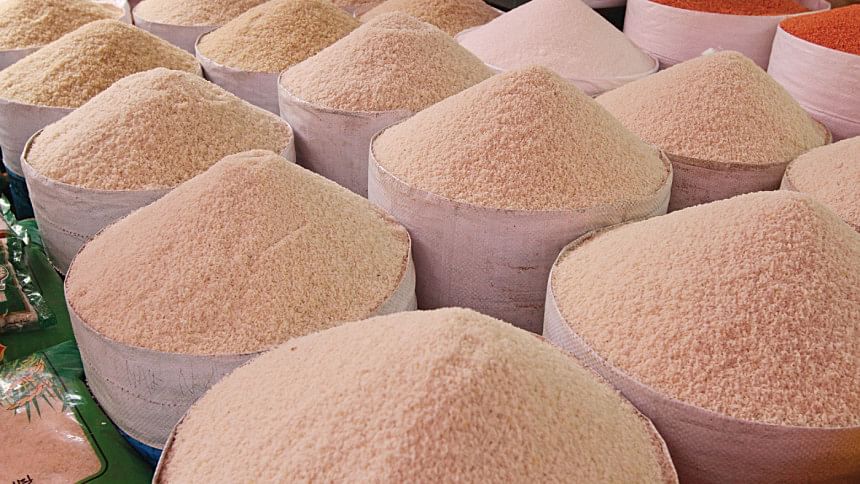 The government plans to distribute 10 kilogrammes of rice for free to each of more than one crore ultra-poor and destitute families under the Vulnerable Group Feeding (VGF) programme in the upcoming Ramadan as part of the measures to cushion them from the cost of living crisis.
The rice would be distributed by the ministry of disaster management and relief, Food Minister Sadhan Chandar Majumder told journalists yesterday at the secretariat.
The government has imported good quality Atap rice from Myanmar for the VGF programme, Majumder said.
The distribution will be carried out as per the Department of Disaster Management's list of vulnerable and poor people, which is used on different occasions including Eid, said an official of the ministry on condition of anonymity as he is not authorised to speak with the media.
About one lakh tonnes of rice has been earmarked for this, he added.
As of February 15, there was a stock of about 20.33 lakh tonnes of food grains in government silos, according to the food ministry data.
The government has targeted to procure about 5 lakh tonnes of Aman rice from the local market.
So far, the government could procure 3.74 lakh tonnes of rice and signed contracts with millers to buy another 4.62 lakh tonnes.
"Hopefully, the target will be fulfilled by February 28," Sadhan said.
Asked whether the ongoing global crisis due to the Russia-Ukraine war will have any impact on the rice, he said: "The country has achieved bumper Aman yield. The government would not need to import rice if there is bumper production of Boro."
The government usually distributes rice to people during Ramadan under rationing, Kabikha, TR and OMS programmes.
Rice and flour are distributed through 2,500 dealers across the country on a regular basis, the minister said, adding that low-income people can buy 5 kg rice at Tk 30 per kg and 3 kg flour at Tk 24 per kg under the OMS programme.
Over one crore families get five kg of rice and three kg of flour each throughout the year and no one will face scarcity of rice during Ramadan.
Total 50 lakh families will be provided with 30 kg rice each at Tk 15 per kg from March 1. Under the OMS programme, people usually get rice in March, April, May, September and October every year.