US State Dept counselor discusses 'importance of protecting democracy' with Momen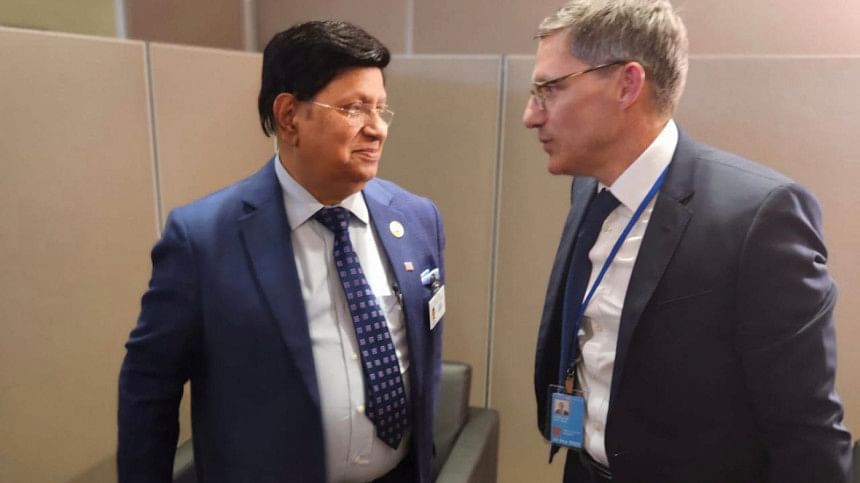 Counselor of the US Department of State Derek Chollet has met Foreign Minister Dr AK Abdul Momen on the sidelines of United Nations General Assembly (UNGA) 78.
"We discussed our cooperation on economic development and climate change and the importance of protecting freedom of expression and democracy," Chollet tweeted after the meeting.
Derek Chollet, before his visit to Bangladesh in February, said they see "huge potential" in their relationship with Bangladesh and there is a lot of "room to grow".