Trial against Yunus to continue: SC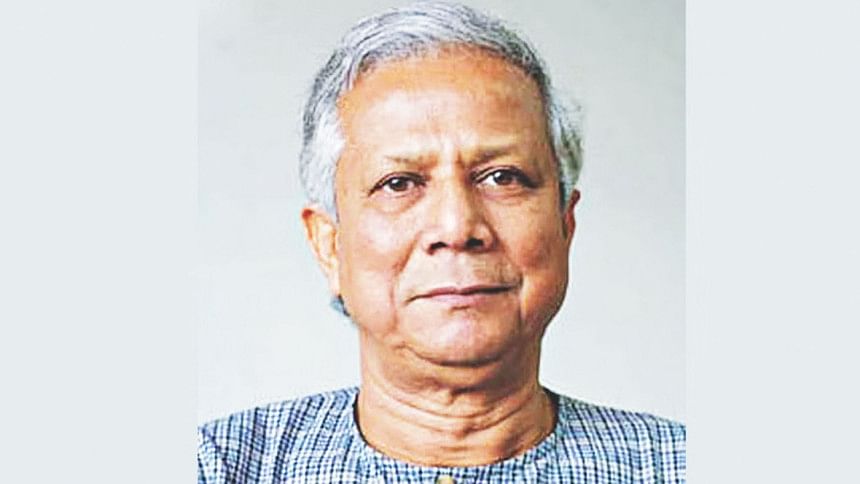 The Appellate Division of the Supreme Court yesterday upheld a High Court verdict that cleared the way for the labour court to run the trial of a case filed against Nobel Laureate and Grameen Telecom Chairman Muhammad Yunus, and three others on charge of violating labour law.
A three-member bench of the Appellate Division headed by Justice Md Nuruzzaman passed the order after dismissing a leave to appeal petition filed by Yunus challenging the HC verdict.
Details of the Appellate Division order could not be known as its full text was not released yet.
The Department of Inspection for Factories and Establishments filed the case against Yunus and three others of Grameen Telecom on September 9, 2021, the department's lawyer Khurshid Alam Khan told The Daily Star.
He said there is no legal bar for the labour court to resume the trial of the case following the SC order.
Barrister Abdullah Al Mamun, who appeared for Prof Yunus, told this correspondent that he would argue before the trial court concerned that his client was not involved in any irregularities alleged in the case.
The lawyer said Grameen Telecom is a nonprofit and charitable organisation, of which Yunus is a chairman. He is not actively involved with the organisation, he added.A labour court in Dhaka on October 12, 2021 granted bail to the Nobel laureate in the case.