A treat for art aficionados
Murtaja Baseer's artworks showcased in city gallery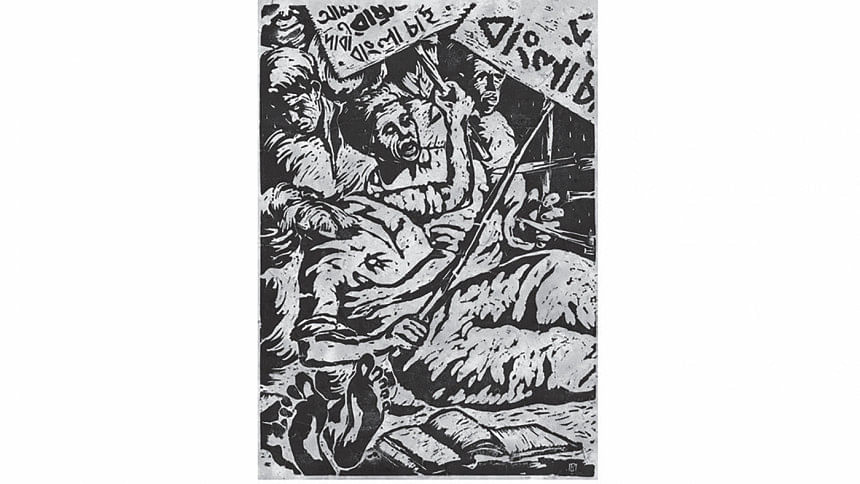 One of the two unsold linocut prints of "Bloody 21st" by famous artist Murtaja Baseer is on display at Galleri Kaya's exclusive group art exhibition, CLASSIC 10. This is exciting news for collectors and aficionados of Dhaka's art scene. Also, on offer will be the classic linocut print "The shoe shine boy" by Baseer.
The historical background of "Bloody 21st" is passionate and nationalistic. Baseer was one of the protestors of February 21, 1952. The horror, fear, revolt, and tension of the event are all expressed in the artwork. The artist's first-hand reaction is expressed in the compositional tension but Baseer himself was not aware of the historical impact the artwork would have in the future.
In 2006, Galleri Kaya took the initiative to print and declare the edition of Baseer. 
The exhibition will be inaugurated on March 18 at the Galleri Kaya premises in Uttara
The "The shoe shine boy" is a 1954 artwork, depicting the working class, and one of Baseer's notable, earlier works. Basheer was into leftist politics and his subject matter and composition had a sense of social commitment to it. The artwork resonates with one's heartstrings.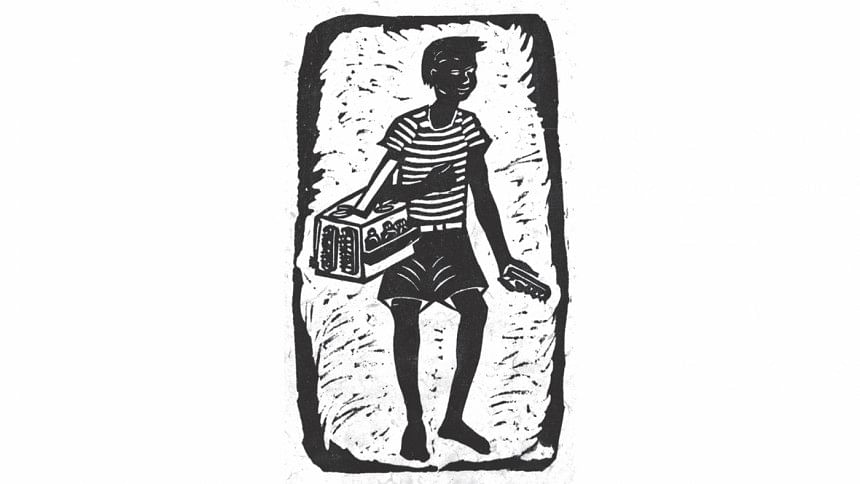 Besides Basheer's work, on display will be maestro SM Sultan's 1958 portrait of pastoral landscape. Shahbuddin Ahmed's Lithograph on paper will also be part of the exhibition. Rich in terms of body of work, the exhibition is a must visit just to see the great artwork in person.
CLASSIC 10 at Galleri Kaya is a group art exhibition by 10 eminent, modern and contemporary artists of Bangladesh and feature artworks done between the year 1956 and 2023.
The list includes some of the most notable names in the art scene, including S M Sultan, Murtaja Baseer, Samarjit Roy Choudhury, Hashem Khan, Rafiqun Nabi, Hamiduzzaman Khan, Shahabuddin Ahmed, Chandra Shekhar Dey, Mohammad Eunus, and Ranjit Das.
The exhibition will be inaugurated on March 18 at the Galleri Kaya premises in Uttara.
Every nook and cranny of Dhaka have stories waiting to be told. "My Dhaka" gives interested writers the platform to share experiences of city life. Only selected stories will make it to our print edition and digital platform. Send your Dhaka story (within 450 words) to [email protected]