Train every student as a scout: PM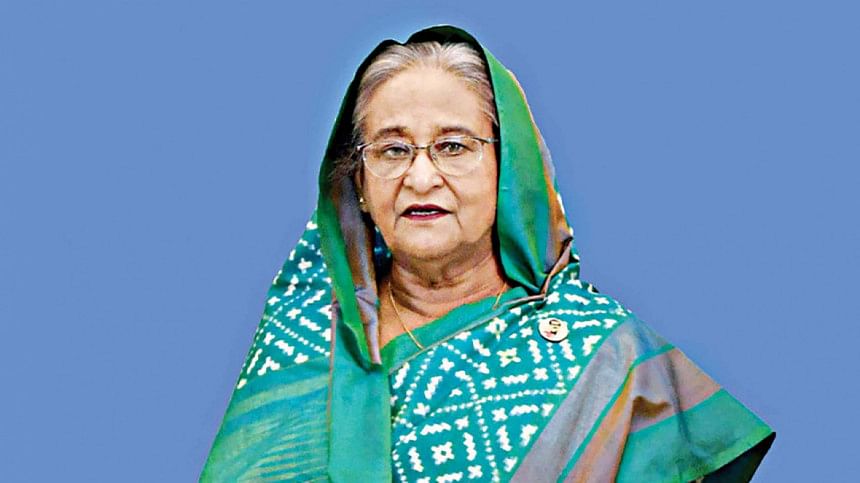 Prime Minister Sheikh Hasina yesterday asked authorities concerned to impart scout training to students in the country's educational institutions to develop them as capable citizens for building "Smart Bangladesh".
The premier made the remarks while inaugurating the 32nd Asia-Pacific and 11th National Scout Jamboree at National Scout Training Centre in Gazipur's Mouchak.
Bangladesh Scouts is hosting the 9-day regional and national scout jamboree from January 19-27.
At the event, the PM unveiled a commemorative postage stamp marking the regional and national jamboree.
PM's former principal secretary Md Abul Kalam Azad, who is also the president of Bangladesh Scouts, also spoke at the event, while Dr Mozammel Haque Khan, chairman of Jamboree Organising Committee and chief national commissioner of Bangladesh Scouts, delivered the welcome speech.
About 11,000 scouts, including 8,000 scout members, 1,000 unit leaders and international service team (IST) members from the Asia Pacific region -- Bangladesh, India, Nepal, the Maldives, the Philippines, China, Taiwan, Thailand, South Korea, the USA, Canada and Germany -- participated in the jamboree.
"Everyone will have to keep a liberal mind and stay free from all sorts of corruption, superstition, fanaticism and terrorism. We want to build Bangladesh in such a way, and that is how we want to bring up our children," the PM said at the jamboree.
The premier also said scout members are making a special contribution in the field of social service as philanthropists.
"I want this scout movement to be developed in our country further," she added.