Train accident in Odisha: Hotline opened for Bangladeshis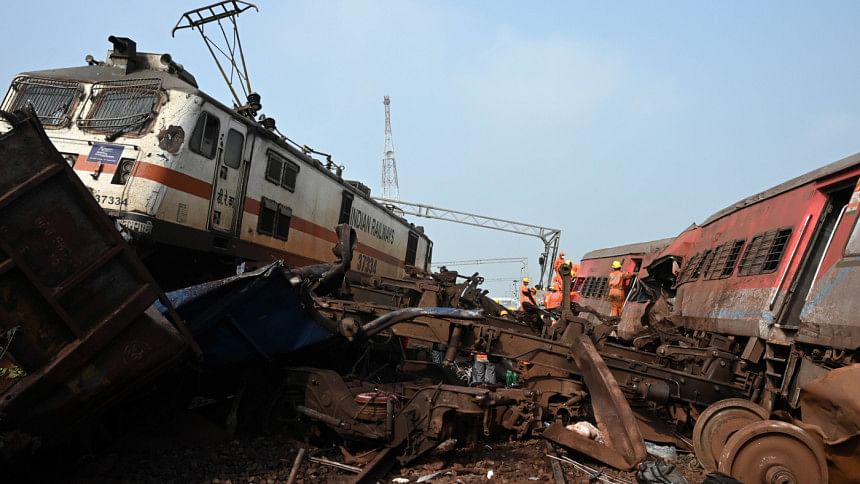 Deputy High Commission in Kolkata has opened a hotline to get information about Bangladeshis following a terrible train accident in Balasore, Odisha state of India.
The Deputy High Commission of Bangladesh in Kolkata issued a press release in this regard yesterday.
Bangladeshis usually use the Karmandal Express to travel from Kolkata to Chennai for medical treatment, the press release said.
In view of this, the Deputy High Commission is in touch with the Railway Authorities of India and the State Government of Odisha after the accident.
For information, people can contact the Deputy High Commission's hotline number + 91 90 3835 35 33 (WhatsApp).