Tortured by cops, deprived of justice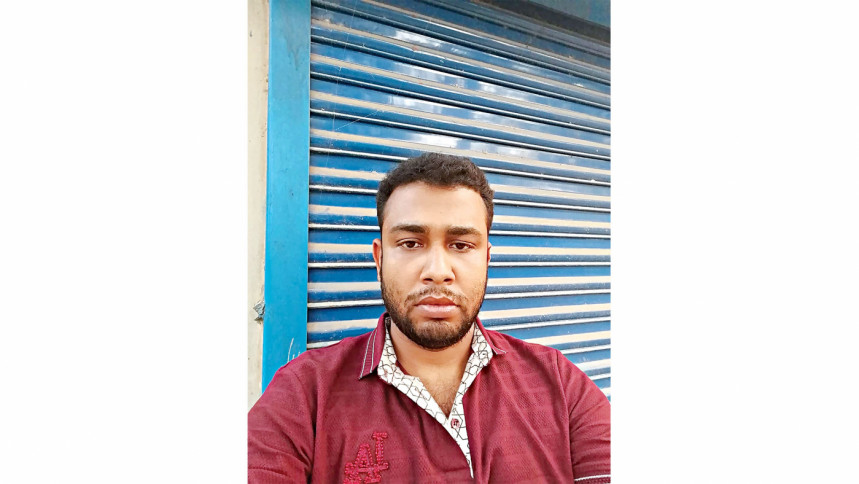 Three years back, a fateful night turned his life upside down.
On February 10, 2019, two officers of Dhaka's Kotwali Police Station, in plain-clothes, raided the house of Rajib Kar Raju, a jewellery-shop worker, in the capital's Goalnagar area.
They took away 28 tolas of gold jewellery, worth Tk 11.58 lakh, and Tk 41,300 cash Rajib had saved for his mother's treatment.
Then they handcuffed and slapped Rajib, before taking him to the police station on a motorbike.
"At the police station, three policemen thrashed me with no remorse, while one of them pulled out my fingernail. Later, they demanded Tk 5 lakh for my release. I got out after paying Tk 2 lakh," read Rajib's written complaints, filed with Police Headquarters, home ministry, and IGP's complaint monitoring cell at different times.
Later, ASI Farid and SI Jalil tortured me again. I was tortured with electric shock. I fainted. They took me to Mitford Hospital. After treatment, they took me to the station again. They then gave my phone back to call home for money. I got out after paying them Tk 2 lakh.
A victim of brutal police torture, Rajib hoped that he would get justice and compensation.
But till date, he neither got back the looted gold nor the money. Justice now seems unattainable to him.
After repeated attempts, he filed a case with a Dhaka court against the three officers on March 2, under Torture and Custodial Death (Prevention) Act.
The accused officers are Sub-inspector Mizanur Rahman (40), Assistant SI Farid Bhuiyan (35), and SI Jalil (35).
"But since then, I got into a new trouble," Rajib told The Daily Star yesterday. He already received threatening calls from people.
Rajib also shared his ordeal of seeking justice for three years.
RECALLING THE TORTURE
Remembering that horrific night, Rajib said, "After taking me to the station, SI Mizan and ASI Farid hit me severely with a cricket stump."
Unable to bear the torture, he fell unconscious for some time.
"Later, ASI Farid and SI Jalil tortured me again. I was tortured with electric shock. I fainted. They took me to Mitford Hospital. After treatment, they took me to the station again. They then gave my phone back to call home for money," Rajib said, adding that he was released after the officers got Tk 2 lakh.
Rajib claimed that he still has the transaction slip he got after taking out the money from his account.
"Police alleged that they picked me up because I snatched gold from an Indian citizen. But they haven't been able to produce him before me as of yet," Rajib said, adding that he is not sure why police targeted him.
After filing the complaint with PHQ, an assistant superintendent of police investigated the incident some time between May 2019 and March 2020. But Rajib was not officially told anything about the findings.
"Terming it confidential, a police official at Police Headquarters just phoned me and said the three were severely punished and transferred to the remotest districts," Rajib said, expressing his frustration after knowing about the extent of the punishment for such a grave offence.
"Then I asked, 'Where is my compensation?' The official advised me to file a case with the court," he said.
After Rajib sent a letter to National Human Rights Commission (NHRC), the commission on December 21, 2020 requested the home ministry and PHQ to take action against the officers.
So far, NHRC asked the home ministry five times to submit the departmental probe report of police. But till date, law enforcers have not submitted any report to the commission.
NHRC termed it "unfortunate" in a letter issued on August 19.
"NHRC thinks such actions by the public security division of the home ministry prevent victims from seeking justice," the letter mentioned.
Recently, at a virtual hearing, Shafiqul Islam, senior assistant secretary at the home ministry, informed that they decided to form a separate cell to resolve these allegations.
After filing of the case, the court formed a probe body comprising three doctors of Sir Salimullah Medical College Hospital. On May 18, the committee submitted its report.
According to the report, there is evidence in the hospital's register book that Rajib was tortured and got treated there on February 11, 2019.
The hospital issued an injury certificate on that day. According to the document, Rajib had injuries in his upper and lower lip, right index and ring finger, and had blunt trauma on his back and both arms.
After Rajib filed the case with a Dhaka court, he received phone calls from three people, introducing themselves as police officers, and threatened him to withdraw the case, Rajib claimed.
Contacted, SI Mizan hung up the call when this correspondent asked about the incident. He did not receive calls after that. SI Jalil did not receive calls at all, while ASI Farid's phone was found switched off.
Kutubur Rahman Chowdhury, additional superintendent of police (Dhaka Metro-North) at Police Bureau of Investigation, who is now investigating the case, told The Daily Star that they are collecting witnesses' statements and medical reports.
He added that he is yet to talk to the officers.
"If I knew that I have to go through so much hassle after filing a case against police officers, I wouldn't have done it," Rajib said in a frustrated tone.
He now fears what the future has in store for him.