The biggest joy: PM breaks down in tears in parliament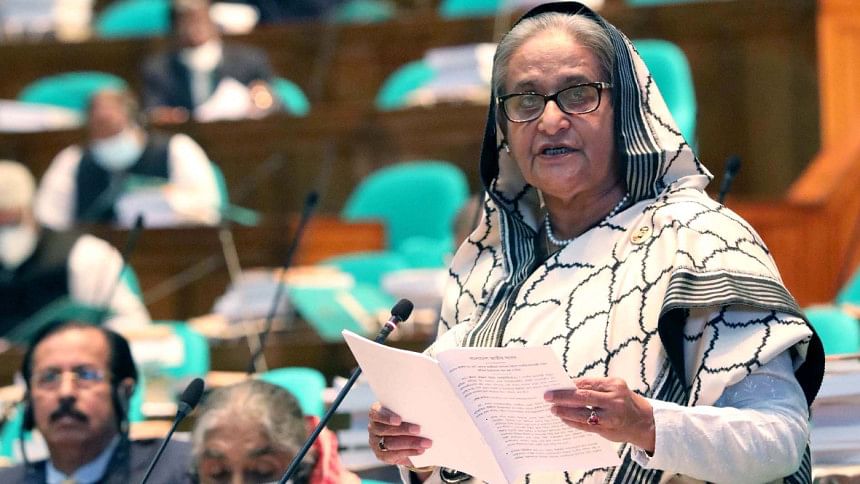 Prime Minister Sheikh Hasina today broke down in tears in the parliament while stating that providing land and houses from the government to the destitute in Bangladesh has been one of the biggest joys of her life.
"It was my father's dream to provide home and land to the homeless. That's why I can't hold back tears of joy," she said, teary eyed, while responding to a supplementary question from Jatiya Party MP Fakhrul Imam (Mymensingh-8).
In a supplementary question, Fakhrul Imam called upon the PM to recall one of the happiest moments in her life.
Hasina, also leader of the House, said that it was the happiest moment of her life to be able to bring smiles to the faces of people who had no house or address.
"This is one of the happiest and most precious moments of my life," she said.
The premier said that many people in the country have no land, house or an address, and for that reason Bangabandhu Sheikh Mujibur Rahman had taken an initiative to give them land and a house free of cost.
To this end, the PM said, Bangabandhu had imposed a ceiling of up to 100 bigha of land in personal belongings and the additional land was supposed to be distributed to the landless people.